10 high-level employees who put Uber in their rearview mirror this year
July 20, 2018
View comments

(2)
Uber
has made several notable hires in 2018, including Ruby Zefo as chief privacy officer and Bo Young Lee, who became the ridehailing company's first diversity head earlier this year. Even with the additions, though, it's impossible to ignore the mass exodus that continues to plague the $62 billion business.
We've covered Uber's retention problems before. Last year,
more than a dozen high-level employees
departed in the span of four months, culminating in founder Travis Kalanick's resignation as CEO. And this year, under the guidance of Dara Khosrowshahi, who took the helm last September, the revolving door is still in effect. At least 10 employees in leadership roles have departed since the beginning of 2018: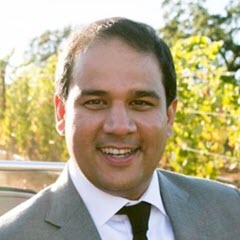 Prabir Adarkar
left Uber earlier this month. He had joined in September 2015 as the company's head of strategic finance, and for a time, he was its most senior finance executive. Before joining the ridehailing company, Adarkar advised companies on M&A deals at
Goldman Sachs
.
Uber tenure:
Nearly 3 years
Where he is now:
Adarkar joined
DoorDash
earlier this month as the food delivery company's first-ever CFO.
Uber brought on
Drew Gray
in August 2016 as its director of engineering, a position he held until he departed earlier this summer. His hiring was part of Uber's acquisition of Anthony Levandowski's autonomous trucking startup
Otto
. Gray first joined Otto in February 2016; before that, he was VP of engineering at
Cruise Automation
, the self-driving car company that was acquired by
GM
.
Uber tenure:
2 years
Where he is now:
In mid-July, Gray announced he'd joined autonomous vehicle company
Voyage
as its CTO.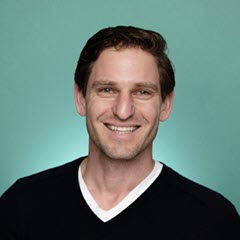 Days before Gray's defection to Voyage was made public,
Justin Erlich
confirmed that he'd left Uber for the self-driving car company. In 2017, Erlich was appointed head of policy for Uber's autonomous vehicle and urban aviation units. Prior to landing at Uber, he was an advisor on technology, data and privacy to Kamala Harris while she was serving as the attorney general of California.
Uber tenure:
1 year
Where he is now
: Erlich is Voyage's VP of strategy, policy and legal.
Earlier this month, HR chief
Liane Hornsey
stepped down. The company brought Hornsey on in the beginning of 2017 and she was tasked with leading it through a period of cultural improvement during a tumultuous year. Her resignation came amid an investigation into allegations that she had dismissed discrimination claims and made derogatory comments about Uber employees. Days after her resignation, the US Equal Employment Opportunity Commission
launched an investigation into Uber
based on a complaint about gender inequality.
Uber tenure:
1 year, 7 months
Where she is now
: Hornsey hasn't made a public statement or updated her LinkedIn profile since her departure.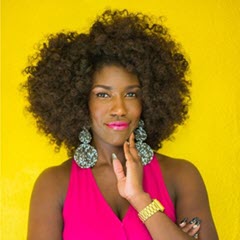 Bozoma Saint John
departed in June. A year before that, Uber hired Saint John away from
Apple
Music, where she was head of global consumer marketing, and named her chief brand officer. During her time at Uber, she helped ink partnerships with LeBron James and Kevin Durant and spoke at several major conferences as part of an effort to improve Uber's image, among other efforts.
Uber tenure:
1 year
Where she is now:
Saint John is the chief marketing officer at SoftBank-backed Hollywood talent agency
Endeavor
.
After a relatively long stint at Uber,
Jeff Holden
stepped down in May. Uber hired Holden from
Groupon
in January 2014 as its chief product officer. Holden was previously a long-time
Amazon
executive who was part of the team that created Amazon Prime and was a close confidante to CEO Jeff Bezos, per Recode. As part of his duties at Uber, he led the company's flying car division, called Elevate.
Uber tenure:
4 years, 5 months
Where he is now:
Holden's LinkedIn profile says he's pursuing new ventures.
David Richter
resigned from Uber in May after reportedly expressing frustration over the number of departures from his unit. He was originally hired in January 2014 as Uber's VP of strategic initiatives and was later promoted to global head of business and corporate development, a role that had him reporting directly to the CEO.
Uber tenure:
4 years, 5 months
Where he is now:
According to Richter's LinkedIn page, he's "on the beach."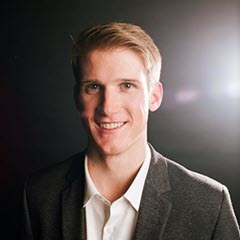 In April,
Don Burnette
became the last of the Otto co-founders to leave Uber. Following its acquisition of the self-driving truck company in 2016, Burnette became a software technical lead at Uber. The other Otto co-founders—Anthony Levandowski, Claire Delaunay and Lior Ron—had all departed before Burnette. Prior to Otto, Burnette was a software engineer at
Google
.
Uber tenure:
1 year, 5 months
Where he is now:
Burnette is the co-founder and CEO of Kodiak Robotics, another autonomous vehicle startup, per his LinkedIn profile.
Lior Ron
, another Otto co-founder, left Uber about a month before Burnette. Ron joined Uber in September 2016 as part of the ridehailing giant's acquisition of Otto. He was appointed head of Uber Freight. His departure came less than two weeks after a self-driving Uber SUV struck and killed a pedestrian,
calling the safety of autonomous vehicles into question
. Reports from the time said his resignation was unrelated to the incident.
Uber tenure:
1 year, 6 months
Where he is now:
Ron's LinkedIn page hasn't been updated since he left Uber.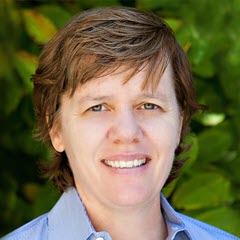 Less than a year after her arrival,
Frances Frei
departed from Uber in February. The Harvard Business School professor and seasoned personal advisor to senior executives was brought on at the tail end of former CEO Travis Kalanick's reign as SVP of leadership and strategy. She was charged with transforming Uber's culture.
Uber tenure:
9 months
Where she is now:
Frei is working on a leadership development program for companies aimed at women and underrepresented minorities and plans to return to a day-to-day role at Harvard Business School, per Recode.
Related read: A timeline of Uber's no good, very bad 2017