Big Things
Six big things: The future of air travel might go Boom
January 10, 2019
When it comes to transportation, we're used to progress. The horse and buggy became the car. The steam-powered locomotive became the bullet train. The propeller plane became the jet. A defining trait of the 20th and 21st centuries is that we've continually reduced the time it takes humans to get from one place to another. In the process, we're shrinking the world.
There's at least one notable exception, however. From 1976 to 2003, we had the Concorde—a supersonic passenger jet that could fly at more than twice the speed of sound, taking passengers from New York to Paris in three-and-a-half hours. Was it expensive? Insanely so. But for those who could afford to drop almost five figures on a round-trip flight, there's little doubt it was the pinnacle of air travel.
And now it's gone. Since the Concorde was retired 16 years ago, citing fewer passengers and rising costs, the only option for the impatient transoceanic traveler has been to while away half a day in a 767. Which, to the fine folks at a company called
Boom
, sounded like an opportunity.
Boom is building the next generation of supersonic aircraft, with the goal of flying passengers around the world at Mach 2.2 speeds for about the same price as a typical business-class flight. Doesn't sound too bad, right? Well, the company's not there yet. But a new $100 million funding round it raised in recent days will help—and that's one of six big things to know from the past week in VC:
1. The future of travel
Boom brought in that cash at an $850 million valuation, with Laurene Powell Jobs' Emerson Collective leading the round. The company hopes to start conducting test flights this year. Another startup aiming to shape transportation in the 21st century also made news this week:
Aurora
, which makes software used by automakers for self-driving car technology, is set to raise a $500 million investment led by
Sequoia
at a valuation of $2 billion, per Recode.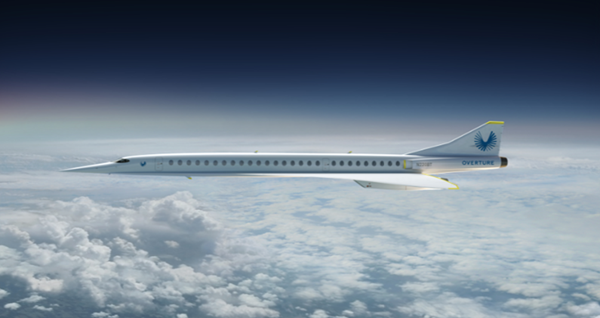 2. WeWork reworks SoftBank mega-deal
Late last year, reports emerged that
SoftBank
could soon take a majority stake in
WeWork
with an investment that had the potential to reach a staggering $20 billion. Not so fast, my friend: Instead, SoftBank will reportedly put just $2 billion into the co-working company as part of a much smaller minority round. Oh, and I guess WeWork might take issue with that "co-working company" phrasing: The company also
announced a rebrand
this week, taking on the name "The We Company" in an effort to better reflect its efforts to "encompass all aspects of people's lives, in both physical and digital worlds." OK, then.
3. Ola and Olo and 'Oh no' for Ofo
Indian ridehailing startup
Ola
reportedly raised a new eight-figure funding this week at a $5.7 billion valuation. Similarly named
Olo
, a creator of ordering software used by restaurants, is said to have received an $18 million secondary investment from Tiger Global. And Chinese bikesharing startup
Ofo
—once a posterchild of the "If you build it, they will come" school of rapid, subsidized startup growth—has reportedly shuttered its international unit in preparation for full-on bankruptcy.
4. It's a Bird, it's a plane, it's … a scooter
It's been five whole months since
Bird
last raised VC cash, so the scooter startup's coffers clearly need restocking. Enter
Fidelity
, which will reportedly lead a $300 million investment in the company that will maintain Bird's $2 billion valuation. In other two-wheeled news,
Lyft
this week reportedly unveiled a new partnership with
Segway
to build more durable scooters. At this rate, it might not be long before VCs start pouring millions into mall-cop-style Segways.
5. Learning
Lambda School
, the creator of a coding academy with a pioneering tuition model (the secret: no tuition, at least up front), raised $30 million this week at a $150 million valuation, per reports. Emeritus, a startup that partners with colleges to offer online courses, brought in a $40 million round led by
Sequoia India
. And on the acquisition front,
ClassPass
agreed to take over
GuavaPass
, combining two companies that offer subscription services for fitness classes and other courses.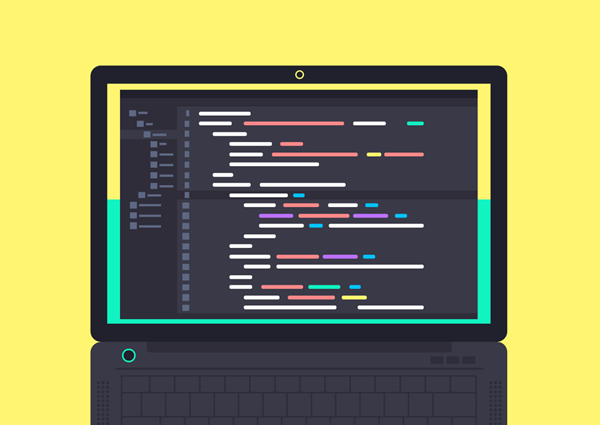 6. Numerical unicorns
There's a whole host of fintech startups out there trying to reimagine the banking industry. One of them, Germany's
N26
, raised $300 million at a $2.7 billion valuation this week in a round led by Insight Venture Partners, which the company will use to continue spreading its mobile banking services across the US and Europe. Another business with a number in its name—
10x Genomics
—also raised cash at a unicorn valuation this week, tacking $35 million onto its existing Series D at a $1.28 billion valuation.