Big Things
Six big things: With sale to Spotify, Gimlet completes its startup arc
February 7, 2019
Five years ago, an entrepreneur named Alex Blumberg had a very meta idea. He would team with co-founder Matt Lieber to launch an ambitious new podcast startup called
Gimlet Media
. And one of the company's first podcasts would be a series called "StartUp," which would chronicle Blumberg and the rest of his co-workers as they tried to get Gimlet off the ground.
The podcast was a hit, with eventual seasons turning their focus away from Gimlet and toward other up-and-coming companies. It helped Gimlet go on to raise an estimated $27 million in VC funding and establish a whole network of different podcast offerings. Eventually, "StartUp" even spawned a TV spin-off, an ill-fated ABC sitcom starring Zach Braff called "Alex, Inc." in Blumberg's honor.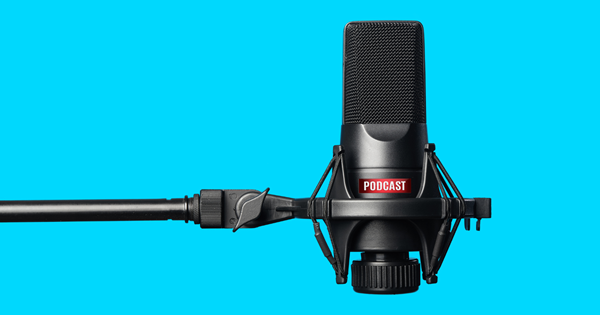 The rapid success of Gimlet would seem to show that Blumberg, Lieber and the rest of the company have a knack for a lot of things. One of them, without question, is timing. The company's 2014 launch occurred mere months before the debut of a podcast called "Serial," a show that went on to become podcasting's first phenomenon and launch the medium into the wider consciousness. In the past five years, that spread has only continued, as podcasts have transformed from a niche medium with minimal advertising opportunities into a powerful presence in the worlds of news and entertainment.
The big audio companies, who want as much of your ear time as they can get, have taken notice.
Spotify
would certainly qualify. The music-streaming colossus has long had its own offerings, but the Swedish company recently signaled a newfound commitment to the space. As part of some very expensive podcasting plans, Spotify agreed to buy Gimlet this week for a reported $230 million.
It's the sort of exit all the startups on "StartUp" dreamed of. And it's one of six big things to know from the past week in VC:
1. Spotify bets on podcasts
Spotify's Gimlet takeover came concurrently with another purchase: Spotify is also the new owner of
Anchor
, a maker of tools for creating podcasts that had raised VC backing of its own. Along with the two moves, Spotify and chief executive Daniel Ek reportedly announced plans to spend as much as $500 million on the podcasting industry in 2019.
2. Citrus scooter moves
The scooter craze may be fading, but it's sure not over yet. Industry linchpin
Lime
raised $310 million in Series D funding at a $2.4 billion valuation this week, roping in headline backers such as
Andreessen Horowitz
,
Bain Capital Ventures
and
GV
. That cash infusion came days after the company made two key additions to its executive team, adding the wonderfully named Duke Stump as chief marketing officer and promoting Li Fan to chief technology officer.
3. Microsoft goes gaga for data
Microsoft
had a busy week of interactions with the world of VC, beginning with the company's acquisition of the
DataSense
edtech platform from
BrightBytes
, a startup that's raised more than $50 million in funding. The next day, Microsoft participated in a $250 million investment in
Databricks
, valuing the information-processing business at $2.75 billion. It's believed both deals were designed to bolster Microsoft's Azure platform.
4. Slack makes it official
Well, kind of. In an oxymoronic move that seems to be becoming more and more popular in Silicon Valley, workplace messaging unicorn
Slack
put out a press release announcing that it has confidentially filed for a public listing. (
Postmates
announced a confidential filing of its own on Thursday). Note the second half of the phrasing there, too—public listing, not IPO. It seems prior reports that Slack will follow in Spotify's footsteps to go public via an untraditional direct listing are still looking solid.
5. Four-letter startups
From shoes to sleep to … whatever it is
Goop
does, it was a bountiful week for proponents of brevity.
GOAT
, which operates a secondhand sneaker marketplace, raised $100 million from Foot Locker at a reported $550 million-plus valuation.
Calm
, the maker of a meditation and sleep app, collected $88 million and joined the unicorn club. And Gwyneth Paltrow's Goop, a wellness/snake oil company, reportedly announced plans for a new
Netflix
show coming this fall.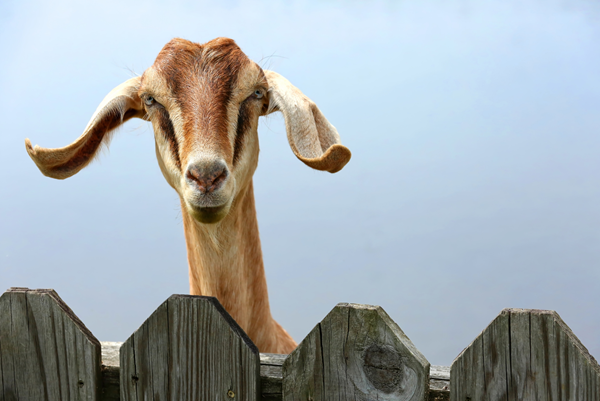 6. Reddit, Relex, Raisin and Aurora
Slightly longer names, just as much (or more) cash. Reports emerged this week that internet content hub
Reddit
is raising new VC funding at a valuation that could reach $3 billion. British fintech provider
Raisin
's week was highlighted by $114 million in Series D funding, while retail software specialist
Relex
inked a $200 million round with
TCV
. Aurora's name may not start with the letter R, but we still had to rope it in: The developer of self-driving tech brought in $530 million from the likes of
Sequoia
and
Amazon
at a reported $2.5 billion valuation.