For most of 2019,
Snap
's stock price has been inching steadily upward. In the final days of July, after the social media company that wanted so badly to be a camera company released a strong 2Q earnings report, its stock soared above $17 per share for the first time since 1Q 2018. This marked a return to the price at which Snap went public in March 2017, when it conducted one of the biggest VC-backed IPOs in recent memory.
Snap may have stolen the headlines back then, and the company still earns its fair share of them today. In the two years since, though, in terms of stock price, it's been clearly outperformed by a few other members of 2017's VC-backed IPO class—including a slate of software companies whose valuations have skyrocketed in the wake of hitting the public markets.
The group of VC-backed businesses that went public in 2017 also includes a food-focused startup that may go down as a legendary bust, a real estate upstart and a pair of software providers that have already been snapped up by tech-industry giants. Who are they? And what paths have they traveled since leaving the VC cocoon? Let's take a look.
Snap
First, though, we have to return to the year's biggest fish. Snap (NYSE: SNAP) raised $3.4 billion in its IPO, trailing only the $8.1 billion brought in by
Uber
's offering earlier this year as the biggest VC-backed debut since
Facebook
. The listing came a little less than a year after Snap had raised its final round of VC funding, a $1.8 billion Series F at an even $20 billion valuation.
For the first few months after its 2017 debut, Snap's stock price stayed above its IPO value of $17 per share. But then it gradually began to dip, and after a brief recovery in early 2018, it entered a steady slide into the single digits, reaching a nadir of $4.99 per share shortly before last Christmas. Users were fleeing to Instagram, and there were doubts the decline could be reversed.
But 2019 has proven it could. Snap is still losing piles of money, but slightly smaller piles—it reported a $255 million net loss in 2Q 2019, compared to $353 million in 2Q 2018. And perhaps more importantly, the company is winning back more users, a trend likely keyed by its widespread popularity among teenage users. Add it all up, and it's been a rewarding 2019 for Snap investors who kept the faith. And for any stock speculators who pounced at the perfect time.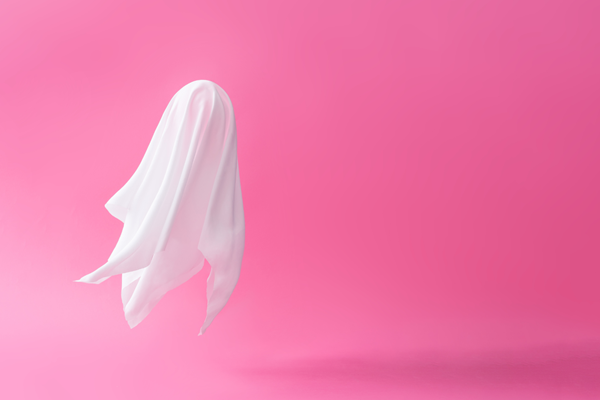 MongoDB
The perfect time to pounce on
MongoDB
(NASDAQ: MDB), a New York-based software company that operates an open-source NoSQL database, was the moment it went public back in October 2017. Its stock popped on its first day of trading after an IPO priced at $24 per share, and it's exhibited nothing but steady growth in the months since. Shares in MongoDB closed Wednesday at $143.22 apiece, giving the company a market cap of nearly $8 billion.
Before going public, MongoDB had raised more than $300 million in VC funding, reaching a $1 billion private valuation for the first time in 2013 and topping out at $1.6 billion in 2015. Its current market cap, then, represents a 5x increase.
Sequoia
(16.9% pre-IPO stake) and
Flybridge Capital
(11.6%) were MongoDB's biggest venture backers.
Okta
San Francisco-based
Okta
(NASDAQ: OKTA) is another software company that's experienced remarkable success since its VC-backed debut, an April 2017 offering priced at $17 per share. Its stock closed Wednesday at $130.83, a figure that's more than doubled so far in 2019, resulting in a market cap just shy of $15 billion.
Okta focuses on identity and access management, making software that helps other companies control who can do and see what in various networks, devices and applications. It was reportedly valued at just shy of $1.2 billion in 2015 with its final round of VC funding, a $75 million investment led by Silicon Valley stalwarts
Andreessen Horowitz
,
Greylock Partners
and Sequoia.
Alteryx
The past two years have brought similarly uninterrupted growth for
Alteryx
(NYSE: AYX), a California-based developer of data analytics software. It went public in March 2017, raising $126 million in an offering priced at $14 per share. Alteryx finished July trading at $117.54 per share, an increase of well over 8x in a little more than two years, valuing the company at about $7.4 billion.
It's heady stuff for a business that was valued at $765 million in an $85 million funding in 2015, its last injection of VC capital before going public. Altogether, Alteryx raised about $163 million in total venture backing, with
Insight Partners
(27% pre-IPO stake) and
Sapphire Ventures
(13%) leading the way.
Roku
Known for its streaming devices and smart TVs,
Roku
(NASDAQ: ROKU) mixes hardware and software in a way that's clearly won over the public markets. In less than two years, its market cap has increased from $1.3 billion to nearly $12 billion, making it among the most profitable names on this list. Roku priced its September 2017 offering at $14 per share, and its stock closed Wednesday at $103.33. And much of that rise has occurred this year: Roku closed the final trading day of 2018 with a stock price of $30.64.
The California company collected more than $200 million across several VC rounds before its IPO, finishing with a $45 million Series H at a valuation just shy of $1 billion.
Menlo Ventures
, which owned a 35.3% pre-IPO stake in Roku, has likely been watching the company's 2019 ascent with glee.
Blue Apron
The previous four companies were the good. Now, for the bad. There was a period when
Blue Apron
(NYSE: APRN) was a VC darling, including the time it raised a $135 million Series D in 2015 at a $2 billion valuation. But once the meal-kit startup decided to go public, it all went wrong. The New York-based company priced its June 2017 IPO at $10 per share, well below its initial expected range of $15 to $17.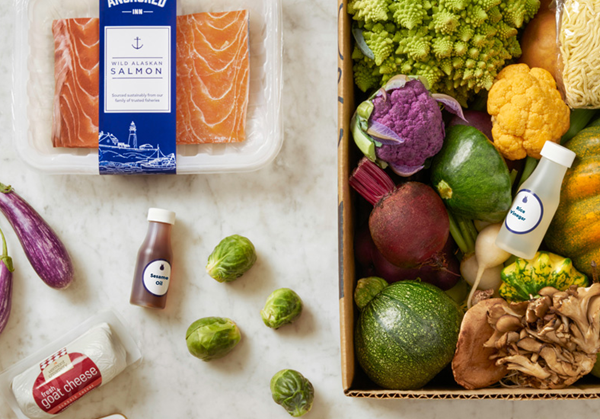 In the next year-and-a-half, things didn't get better. By December 2018, shares in Blue Apron were trading for less than $1 apiece, and this June the company announced a stock split designed to escape penny-stock range and maintain its good standing on the NYSE. It closed trading Wednesday at $8.78 per share, for a market cap of about $114 million—a far cry from that $2 billion VC-backed figure.
Redfin
It seemed
Redfin
(NASDAQ: RDFN) could be well on its way to next-big-thing status when the company went public in July 2017. The Seattle-based real estate business priced its IPO at $15—above its expected range—and then experienced a first-day bump up to $21.72, reaching a market cap of more than $1.7 billion. But in the two years since, Redfin's stock hasn't shot up the way some expected. It closed Wednesday at $18.04, equating to a market cap of over $1.6 billion.
Before its IPO, Redfin had raised more than $160 million from VCs in the years since its 2002 founding, reaching an $813 million valuation in 2014. Greylock Partners (12.4% pre-IPO stake),
Madrona Venture Group
(11.4%) and Tiger Global (10.5%) were among its largest investors.
MuleSoft
We move to a company that kept its stint on the stock market short and sweet.
MuleSoft
went public in March 2017 with a listing priced at $17 per share, raising $221 million and reaching a valuation of more than $2 billion. The debut occurred about two years after the San Francisco-based software company raised its last round of VC, a $128 million investment led by
Salesforce Ventures
at a $1.5 billion valuation.
Apparently, the firm liked what it saw. Barely a year after MuleSoft went public, the larger
Salesforce
entity acquired the company for $6.5 billion, adding MuleSoft's integration software to its suite of cloud-based offerings.
SendGrid
It was a similar story for
SendGrid
, a Denver-based business specializing in email marketing. It went public in November 2017, raising about $131 million at an initial valuation of just above $650 million. SendGrid had a slightly smaller profile than some of the other names on this list, having raised only a little more than $80 million in VC and reaching a maximum private valuation of $578 million.
Less than a year after SendGrid's IPO, cloud communications company
Twilio
agreed to purchase the business in an all-stock deal valued at about $2 billion; by the time the deal closed, in February 2019, that price had gone up to $3 billion.
Featured image via marchmeena29/iStock/Getty Images Plus
Related read: Examining the aftermath of 2019's unicorn IPOs