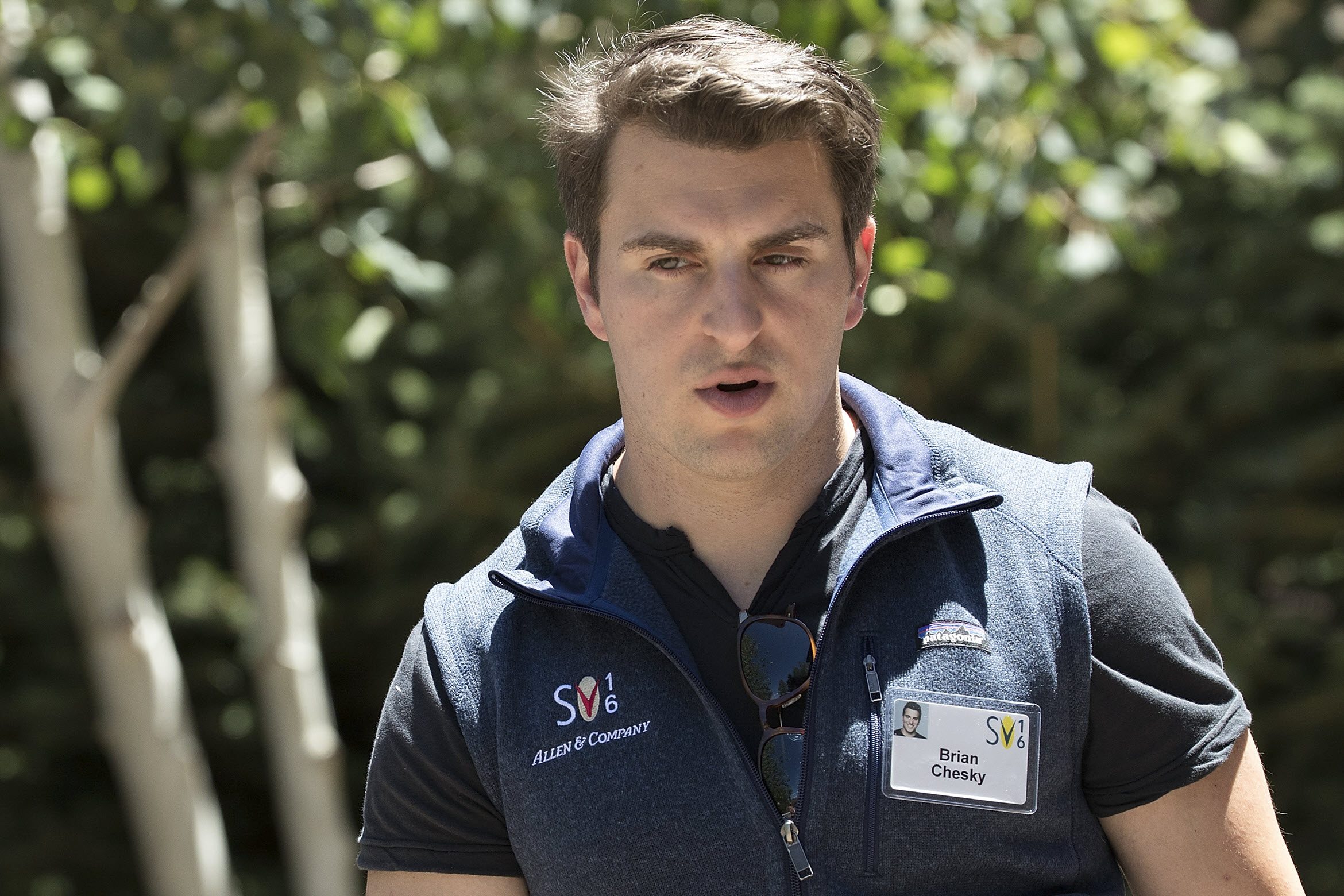 For VCs, 2019 was a year filled with more high-profile public offerings than ever before. But as 2020 begins, it's the unicorn IPO that didn't happen—the one that instead turned into a truly spectacular failure—that's still on the tip of everyone's tongue.
The collapse of
WeWork
shook up Silicon Valley, and it will likely mean elevated levels of scrutiny for any unicorn that's planning to go public in 2020, a list that could include names like
Airbnb
,
DoorDash
and
GitLab
.
Taken as a whole, the debacle was the single biggest cause of a reckoning among VCs and startups that occurred in the final months of the year. It brought a renewed focus on profitability (or at least the potential thereof), as well as questions about whether VCs have become too founder-friendly and pushback against
SoftBank
-style excess used to finance explosive growth at all costs.
Silicon Valley seems to be embracing a newfound austerity, and WeWork deserves much of the credit—or much of the blame.
With its hockey-stick growth, heavy losses and extremely founder-friendly share structure, WeWork was a lot like some of the other unicorns that went public earlier in the year (including names like
Lyft
and
CrowdStrike
), only more so. In recent years, VCs had accepted that red ink and bowing at the feet of founders were the prices they had to pay to get in on rounds being raised by the hottest startups. But WeWork showed what can happen when those trends reached their logical endpoint.
All at once, it seemed, investors woke up to the dangers that could come with putting huge sums into money-losing companies over which they had little ability to force serious structural changes. Investors were reminded that the risk in backing such companies is every bit as real as the potential reward, and it became apparent that many of the high valuations attained by startups heavily subsidized by VC simply weren't realistic on Wall Street.
Between March and August, more than a dozen venture-backed companies that had been valued at $1 billion or more went public. Investor response was mixed. Throughout the spring and summer, some of those former unicorns suffered immediate dips in their share prices (e.g., Lyft and
Slack
), while others saw the value of their stock skyrocket (e.g.,
Beyond Meat
and
Zoom Video Communications
). In the aftermath of WeWork, though, almost every one of those stocks
started to slide
.
Here's a look at eight of the year's biggest public debuts, comparing the companies' final private valuations with their market caps both at the time of their respective listings and as of this writing: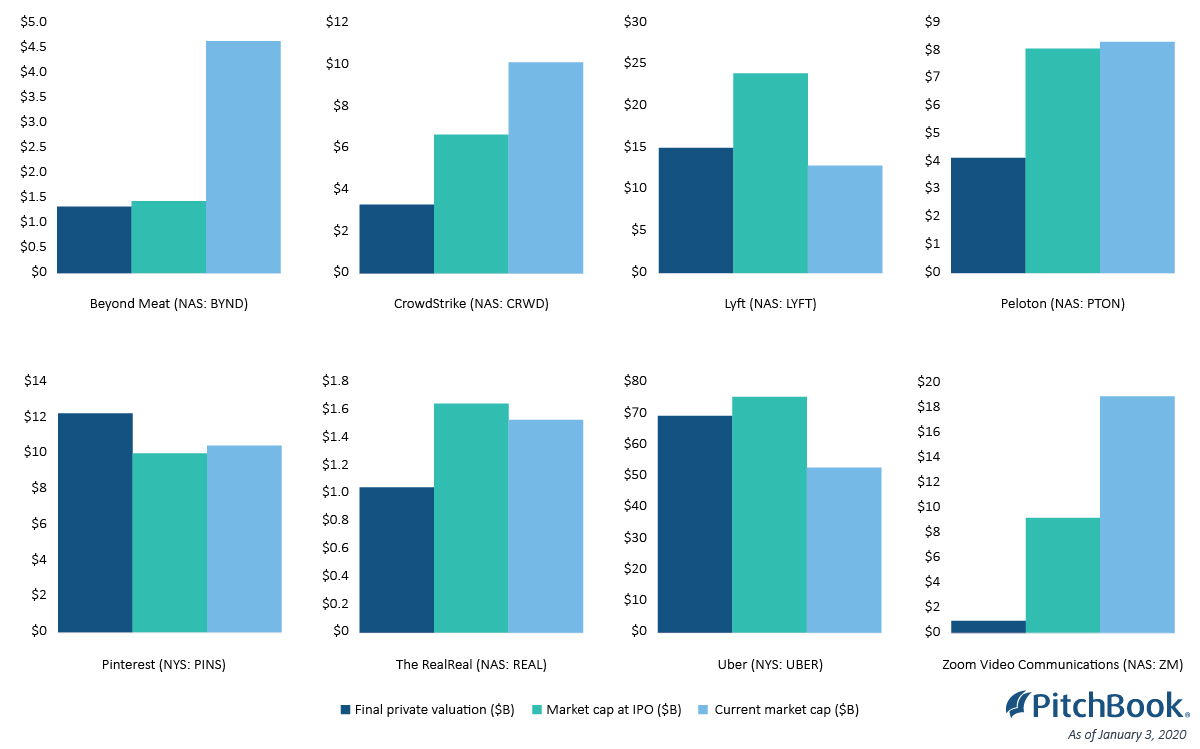 Seeing the market go bearish, other companies that had been eyeing listings in 4Q were forced to reconsider.
Postmates
,
Lemonade
and
Casper
all reportedly delayed potential offerings into at least 2020, as did private equity-backed companies like
Endeavor
and
McAfee
, showing the impact wasn't contained to the startup world.
From April to August, the IPO window was seemingly as open as it's ever been. But it slammed shut for weeks after WeWork took center stage. It could have rippling effects for any loss-making unicorn that's planning an IPO in 2020.
The spotlight might shine the brightest on Airbnb, which was valued at $31 billion with its latest round of VC in 2017. The home-rental company lost more than $306 million during 1Q 2019, according to The Information. In recent years, that's been par for the course for the most valuable startups in the US. But now, Airbnb might need to present a detailed path to profitability to win over public investors.
Every company is different. There will still be VC-backed startups with heavy losses that receive warm welcomes on Wall Street. But the calculus has changed, at least for now.
After WeWork rained on the unicorn IPO parade, VCs heard loud and clear that public investors still care about what's traditionally been the primary concern of any business: making money.
Join the more than 1.5 million industry professionals who get our daily newsletter!