TechCrunch Disrupt
5 takeaways from TechCrunch Disrupt: Self-driving cars, investing outside Silicon Valley & more
September 7, 2018
This post is part of our ongoing coverage of TechCrunch Disrupt
SAN FRANCISCO—We came, we saw ... and we watched dozens of startup founders and VCs speak onstage. Over the course of the TechCrunch Disrupt SF 2018 conference, we brought you coverage of topics ranging from
Ashton Kutcher's thoughts on the #MeToo movement
to Dara Khosrowshahi's reflections on his
first year as Uber's chief executive
.
But those high-profile speakers were just a few of the interesting parts of the event. Here's a roundup of five other topics that caught our attention.
1. Self-driving cars are inching closer to the road
Many years ago, the idea of a self-driving car seemed like something out of "The Jetsons." Now, these vehicles actually exist—and they're getting closer and closer to becoming a part of day-to-day life. Originally, many of the big players in the autonomous technology game had said the cars might be on the road by 2020. And while 2020 isn't looking like a realistic possibility for the major car companies like
GM
and
Ford
, the world is still relatively close to the reality of cars with no human drivers.
"When we think about self-driving technology, as it turns out, it's a very broad, technical problem," said Chris Urmson, founder of self-driving car company
Aurora
. "We have all the technical problems. Then we have all the challenges of actually integrating with the industry. … Then you have all the sociopolitical engagements that come along with working with the technology."
Even with those issues, Aurora and other self-driving car companies, including
Zoox
and
Cruise
, are hard at work. According to Laurie Yoler of Zoox, the company is still on track to launch its first commercial vehicles by 2020. And Kyle Vogt, founder of GM-owned Cruise, said his company is using the billions of dollars it received from
SoftBank
earlier this year to take a significant chunk of the driverless car market.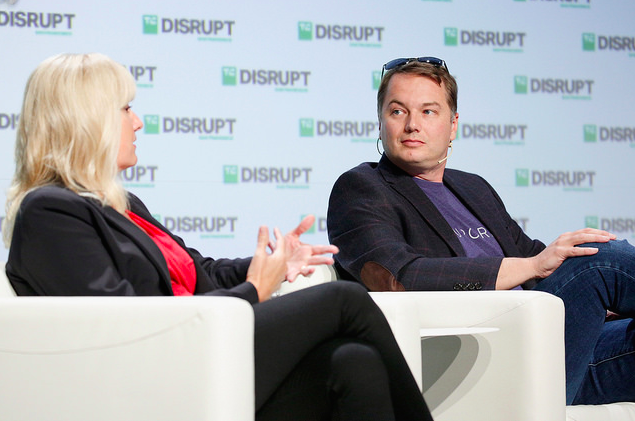 2. Investing outside Silicon Valley
Over the last few years, investing outside the tech capital of the world has been a major topic of conversation in VC circles. There's been a lot of talk about opportunities for highly valuable businesses in Asia, and some investors have turned their attention to
smaller markets inside the US
like Chicago, Austin, Miami and Denver.
Still, though, most startup founders flock to Silicon Valley when they're ready to look for VC funding. JD Vance from Rise of the Rest and Steve Case from
Revolution
took the stage at the conference to encourage investors to search for talent in other parts of the country.
"There are also really cool things going on outside of Silicon Valley," Vance emphasized. One point the pair made is that a lot of the industries that are ripe for disruption aren't located in Northern California. The center of the automotive industry, for instance, is in the Midwest, and Boston is home to a huge number of medical and biotech businesses.
In a separate talk,
Sequoia
global managing partner Doug Leone also made the case for
investing in Chinese companies
.
3. Second chances
In the tech industry, we tend to hear a lot about big wins—but the landscape is also rife with tough failures. Sophia Amoruso symbolizes both, and she discussed both her highs and lows at the conference. Amoruso founded ecommerce company
Nasty Gal
early in her career, and for a time, the business was highly successful, particularly with young women looking for trendy, edgy clothing. But Nasty Gal's success didn't last.
"In 2016, in a six-month period, I was on the cover of Forbes; then my husband left me; then, the day Trump was elected, we filed for Chapter 11," Amoruso said, referring to Nasty Gal's bankruptcy. But even though it's only been two years, already Amoruso has rebuilt herself and started another brand, called
Girlboss
. The new business grew out of a book by the same name, and now it's a media company and lifestyle brand with a focus on empowering women.
"I have a chip on my shoulder," she said. "I really want to get it right this time."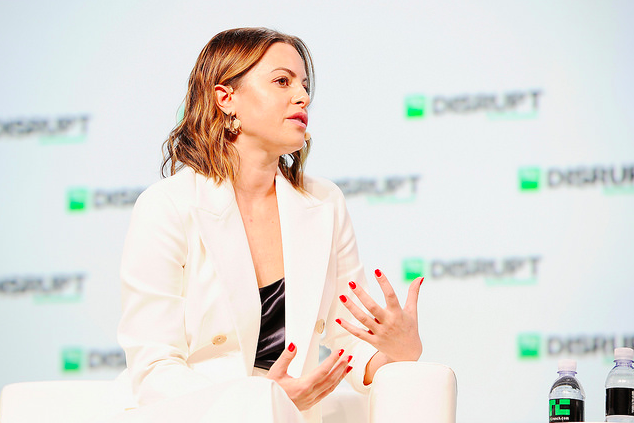 4. E-cigarettes are big business
E-cigarette company Juul has exploded in popularity over the last few years, in terms of both users and investors: Reports emerged earlier this summer that the business is closing in on a $16 billion valuation. James Monsees, co-founder and chief product offer of Juul, took the stage at the conference to talk about building the most successful e-cigarette on the market—and the responsibilities that come with it.
He talked a lot about the controversial nature of his business and the fine line between marketing his company's slim, high-tech vape pens and encouraging young people to adopt potentially addictive habits. "We don't want to evangelize for this product, and it's a slippery slope there," Monsees said. "For this company to continue to grow, we need to do the right thing for consumers. … We need to have a better reputation."
To that end, Juul is investing money in educating the public about the responsible use of e-cigarettes and marketing only toward adult users. The company is also introducing software that tracks e-cigarette usage—and then helps people quit if that's their ultimate goal.
"I feel a responsibility at this point," Monsees said.
5. Non-faddish fitness
When John Foley founded
Peloton
in 2012, he had a hard time finding investors for his fitness company. Six years later, Peloton is
worth more than $4 billion
and its internet-connected stationary bikes are one of the most popular pieces of exercise equipment around. Onstage, Foley talked about his initial struggles to raise funding. For one thing, the company is a mix of hardware, software and media, with bikes connected to live classes taught by fitness instructors—and Peloton makes all the parts itself. Venture capitalists had a hard time wrapping their heads around all the different parts of the business, he said, and "a lot of VCs don't like hardware."
Now that Foley has built a successful business, one question that remains is whether the company is sustainable. Many fitness companies suffer because the industry often embraces fads that pass all too soon. "The category has been plagued with fads. … But stationary bikes and treadmills don't feel faddish to me," Foley said.
It'll be interesting to keep an eye on Peloton as the years go by. The company is currently launching its treadmill product and will be working next on a few other pieces of fitness equipment, though Foley wouldn't disclose what exactly they'll be. If bicycling and running are the No. 1 and No. 2 best ways to get cardio, though, Foley said the next two pieces of equipment will be Nos. 3 and 4.