Big Things
Six big things: Amazon's diaspora spreads across Silicon Valley
November 29, 2018
Say you're a startup. It's been a few years since you got off the ground, and so far, you've been wildly successful. The new users and the funding have come pouring in, and your valuation has rocketed past the billion-dollar mark. Life is good.
But eventually, you start thinking about the next step. And while startups are staying private for longer than ever these days, an eventual IPO is still out there on the horizon. And it's beginning to loom larger—perhaps as soon as next year. You'll have to hire someone to lead the way. Where do you turn?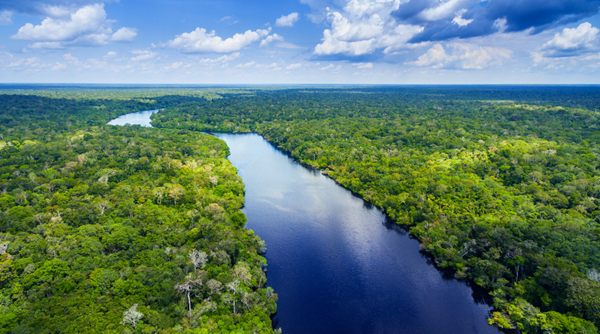 The powers that be at
Airbnb
and
Robinhood
each reached a similar conclusion. Both Bay Area-based unicorns hired CFOs this week, and both opted for men who have spent the better part of the past two decades working at
Amazon
, with Airbnb bringing on Dave Stephenson and Robinhood reaching a deal with Jason Warnick. Since twice is a coincidence and three times is a trend, it's probably also worth mentioning that another Amazon alum, Allen Parker, joined
Zillow
earlier this month as the real estate company's new CFO.
It's likely not a mystery why younger businesses would seek to mine Amazon for executive talent. The company has gone from bookseller to world-dominating ecommerce colossus in the relative blink of an eye, and (so far at least) it's proven remarkably flexible and adept when it comes to maintaining its position atop the heap. It stands to reason that high-ranking employees who've worked at Amazon for most of their adult lives would have picked up a few tricks along the way.
Or at least that's what a pair of high-profile companies seem to be thinking. And that's one of six big things to know from the past week in VC:
1. Amazon alumni become CFOs
Both new hires have experience directly related to their new roles. Stephenson, the new financial chief at Airbnb, worked at Amazon for 17 years across two different stints, most recently as a VP and the CFO of Amazon's worldwide consumer group, which is in charge of all website sales for Amazon Prime,
Whole Foods
and
Zappos
. He's replacing Laurence Tosi, who left the home rental company in February. Warnick, meanwhile, will join Robinhood as the fintech unicorn's first CFO after 19 years at Amazon, most recently as VP of finance and chief of staff to CFO Brian Olsavsky.
2. Holiday layoffs
With the Thanksgiving turkey still settling in their stomachs, hundreds of employees at two heavily VC-backed startups received some bad news this week.
Udacity
, an education startup that raised $105 million at a $1 billion valuation in 2015, announced 125 job cuts, reportedly representing around 25% of its staff. And
Mic
, the creator of a struggling millennial-focused news site that has raised more than $65 million in VC, is said to be laying off "the majority" of its workers in the midst of an asset sale.
3. A record-setting IPO awaits
Moderna Therapeutics
, a developer of drugs and treatments based on messenger RNA that was valued at $7.1 billion earlier this year, made public this week its plans to sell 21.7 million shares for between $22 and $24 each in a forthcoming IPO. If those numbers hold up, it would be the
biggest VC-backed biotech IPO ever
in the US, marking a windfall for backers like
Flagship Pioneering
and
AstraZeneca
.
4. A Facebook co-founder and electric cars
Did the final week of November add to 2018's staggering count of new unicorns? Of course it did.
Asana
, a creator of work management software that was co-founded by Dustin Moskovitz of
Facebook
fame, brought in $50 million this week at a $1.5 billion valuation.
ChargePoint
, meanwhile, the proprietor of a charging network for electric vehicles, attained a $1.25 billion valuation by snagging $240 million.
5. Guess who's back
Juul Labs has made headlines all year, both for a dizzying valuation (an estimated $16 billion) and for concerns that its nicotine vaporizers are helping consign a new generation of smokers to addiction. That's no concern for one-time tobacco industry kingpin
Altria
, which is seeking a stake in Juul, per reports that emerged this week. You might be more familiar with Altria under its former name: Philip Morris.
6. A healthcare haul
A pair of companies operating in different areas of the healthcare spectrum brought in enormous rounds this week.
Auris Health
, a creator of robotic medical devices, including those used to detect lung cancer, brought in $220 million in new funding. And Bright Health, an insurance startup co-founded in 2015 by the former CEO of
United Healthcare
, raised a $200 million Series C at a $950 million valuation.