2017 Year in Review: Top 5 global VC deals, exits & funds
December 18, 2017
This year, China cemented its presence in venture capital. Chinese firms participated in more than 100 VC deals for US-based companies, and five of the 10 largest VC deals worldwide in 2017 were for companies headquartered in the Asian country.
When it comes to exits, however, US companies still dominate deal value. The five largest VC-backed exits this year, including Snap's IPO, were US-based. And, aside from SoftBank's behemoth Vision Fund, the two largest VC funds of the year—NEA and IVP both closed their sixteenth flagship vehicles on more than $1 billion—came from US-based investors.
Here's a look at the five largest VC deals, exits and funds of 2017.
VC deals
1. Didi Chuxing
—$5.5 billion late-stage financing in April ($50 billion estimated valuation)
The Chinese ridehailing company took the top spot in terms of VC deals for the second year in a row with its multibillion-dollar funding round. It's probably no surprise a big chunk of that round came from SoftBank.
[Related content: Why Didi could speed past Uber as world's most valuable startup]
2. Meituan-Dianping
—$4 billion Series C in October ($30 billion estimated valuation)
Tencent
, IDG Capital and
Sequoia
were among the investors participating in the big round for the Beijing-based company, which was formed via a 2015 merger. Meituan-Dianping provides an ecommerce platform for a range of products and services, including food delivery and restaurant booking.
3. WeWork
—$3 billion late-stage financing in August ($21 billion valuation)
SoftBank invested $3 billion into WeWork's parent company (plus an additional $1.4 billion into entities in China, Japan and Southeast Asia & Korea). Following the massive round, the New York-based co-working giant went on a bit of an acquisition spree, buying up coding bootcamp
Flatiron School
, wave pool company
Wavegarden
and a few other companies.
[Related content: In 7 years, WeWork built a $21B co-working empire]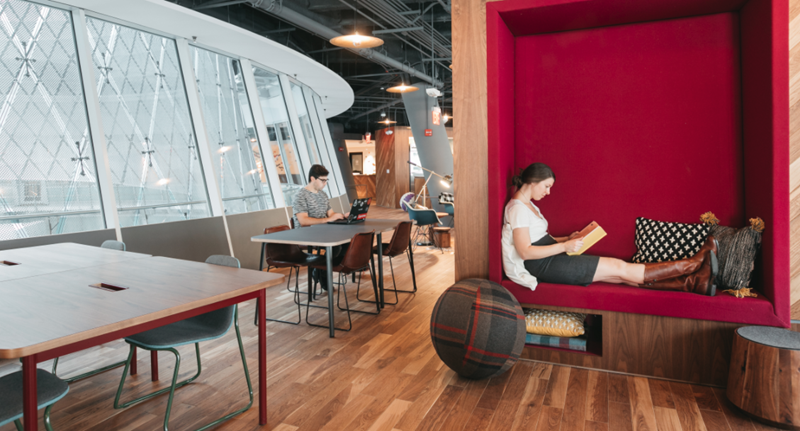 4. Toutiao
—$2 billion late-stage round in August ($20 billion estimated valuation)
Before the provider of a Chinese news aggregation app raised its $2 billion round, it secured $1 billion in April, a funding that generated a unicorn valuation for the company. Based in Beijing, Toutiao is backed by Sequoia and DST Global founder Yuri Milner, among others.
5. Lyft
—$1.5 billion late-stage round in December ($11.5 billion valuation)
Lyft is the second ridehailing company to make the list of the top global VC deals of 2017. The Google-led round closed earlier this month and solidified the San Francisco-based company's spot as one of the most valuable VC-backed companies in the US.
[Related content: Lyft adds to IPO speculation with newest hire]
VC exits
1. AppDynamics
—$3.7 billion corporate acquisition in January
Cisco acquired AppDynamics in one of the most shocking exits of 2017. The deal was announced just a day before the maker of an application performance management tool was set to debut on the stock market in what would have been the first major tech IPO of the year.
[Related content: After a $3.7B exit, AppDynamics founder eyes next billion-dollar company]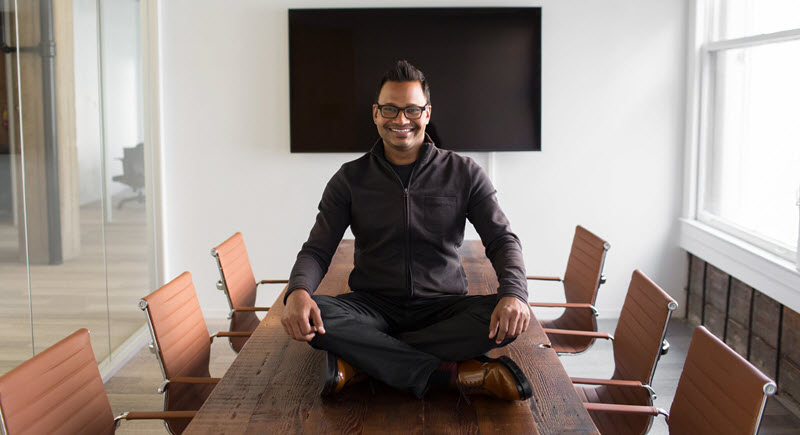 2. Snap
—$3.4 billion IPO in March
Snap's debut on the NYSE was one of the most anticipated IPOs of 2017. The social media company raised $3.4 billion by selling 200 million shares for $17 apiece, though the price has fallen since.
[Related content: Snap's IPO: A tech spectacle]
3. Chewy
—$3.35 billion acquisition in May
Founded in 2011, Chewy is one of the major up-and-comers in the ecommerce sector. The company had raised nearly $200 million from firms including Greenspring Associates and Volition Capital before being acquired by
PetSmart
.
[Related content: PE-backed PetSmart makes massive add-on]
4. IFM Therapeutics
—$2.3 billion corporate acquisition in September
Bristol-Myers Squibb
bought IFM, a biotech that develops small-molecule drugs to treat cancer and inflammatory diseases. The company had previously raised a $27 million Series A at a $50 million valuation in 2016 from backers including Atlas Venture.
5. Bai
—$1.7 billion corporate acquisition in January
The
Dr Pepper Snapple Group
used the purchase to add to a beverage lineup that already included 7UP, Canada Dry and Schweppes, among several other brands. Bai, which makes antioxidant-infused drinks, had raised VC funding from investors including Strand Equity Partners and CAVU Venture Partners.
VC funds
1. SoftBank Vision Fund
—closed on $98 billion in November
SoftBank's monstrous investment fund tops the list of funds. The vehicle held its first close on $93 billion in May and increased its size to nearly $98 billion in the fall. It could total up to $100 billion when all is said and done.
[Related content: Inside SoftBank's $98B vehicle]
2. NEA 16
—closed on $3.3 billion in June
NEA's
16th flagship vehicle was the firm's seventh consecutive fund, dating back to NEA 11 in 2003, to close on at least $1 billion.
[Related content: NEA makes history with $3.3B fund]
3. IVP XVI
—closed on $1.5 billion in September
IVP's existing portfolio includes
Dropbox
,
The Honest Company
and
Slack
. The firm's latest fund became its third to top the $1 billion mark.
[Related content: IVP principal on the firm's $1.5B VC fund, Coinbase and cryptocurrency]
4. Rocket Internet
—closed its latest fund on $1 billion in January
Berlin-based Rocket Internet is using the fund to back startups in the ecommerce and fintech industries, among others.
[Related content: Rocket Internet holds final close on $1B fund]
5. Clarus Ventures IV
—closed on $910 million in July
The life sciences firm exceeded a $750 million target with its latest vehicle, which is being used to target pharmaceutical companies seeking approval for late-stage drugs.
Check out more of our 2017 Year in Review content.