Country Focus: Germany's thriving private markets command attention
June 28, 2018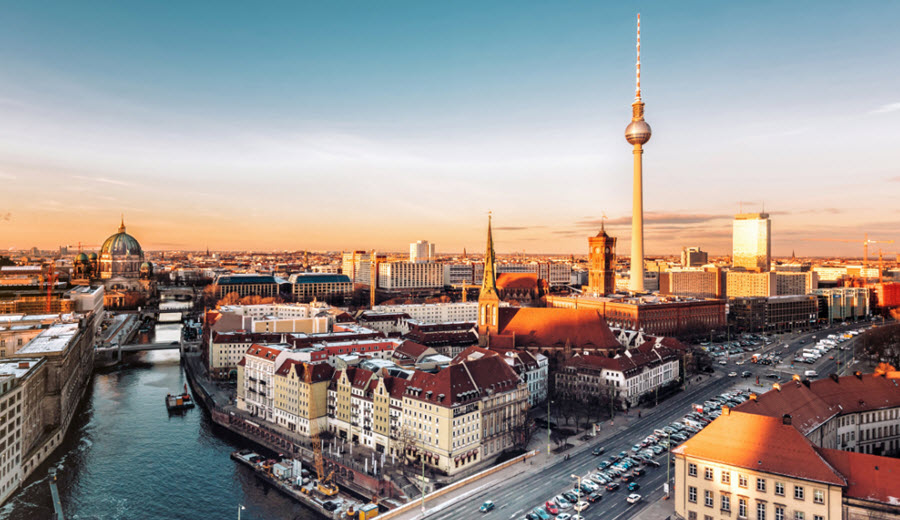 The European private equity and venture capital ecosystem has been growing both in size and sophistication, as young companies and investors try to replicate the success seen in the US.
Germany, the continent's largest economy, has profited from this ongoing transformation, as well as been one of its drivers during recent years.
The sheer size of its economy, on top of its regional and sectorial diversification, has seen vibrant hubs develop throughout the country. This is unlike France and the UK, where activity clusters predominantly centre on Paris and London.
In the latest edition of our Country Focus series, we take an in-depth look at Germany's VC and PE scene, some of its most active players and its noteworthy deals.
Venture financing—big is becoming beautiful
Germany's diversified economy has led to sector and industrial clusters around the country, a development that is being replicated in its thriving startup ecosystem.
While Berlin, which has a high density of digital success stories, receives most of the attention from outside, Munich, Hamburg and the Rhine-Neckar metropolitan region are all home to burgeoning hubs and homegrown investors.
Startups throughout the country have plenty of access to capital to fund future growth. In 2017, VCs invested
€2.4 billion across 636 deals
in Germany, per the PitchBook Platform. That number stands at €1.79 billion worth of investments across 193 deals so far this year.
While VCs have sought investable assets for their capital from sectors including adtech, it is both ecommerce and fintech that have so far been able to produce companies with scalable operations and, in some cases, large-scale IPOs.
Fintech
Kreditech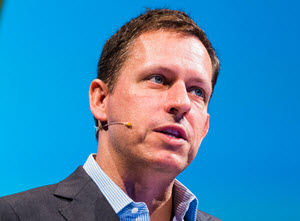 Founded in Hamburg in 2012,
Kreditech
offers services including consumer loans, a digital wallet and credit score management. Its investors include
JC Flowers
,
Blumberg Capital
and
HPE Growth Capital
.
The fintech, which also counts Peter Thiel (pictured) as a backer, has raised more than €270 million to date, handing it a reported valuation of between €300 million and €500 million.
solarisBank
The Berlin-based startup was founded in 2016 and has raised more than €100 million. Its business model is strictly B2B2C, providing a banking platform to businesses which lets them integrate financial services into their offering.
The company's backers include industry heavyweights, such as
BBVA
,
Lake Star
,
Visa
and
ABN Amro
, which all joined solarisBank's €56.6 million Series B in March. The company's CEO, Roland Folz, recently told Bloomberg that he plans to reach a break-even on a monthly basis by the end of next year and that there will be no additional capital raising until then.
N26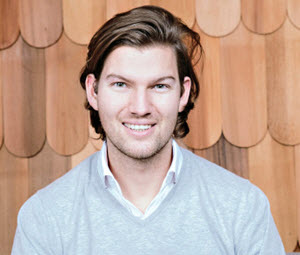 Founded by Valentin Stalf (pictured) and Maximilian Tayenthal in 2013, mobile banking startup
N26
has received a lot of attention recently. This is partly due to its prominent backers, including
Allianz X
and Chinese payments company
Tencent
, which led the fintech's $160 million Series C in March.
The company has raised $215 million to date and currently operates across 17 European markets. It plans to strengthen its foothold in the US and UK this year.
Ecommerce
Auto1
The secondhand vehicle marketplace has a list of prominent investors, including
SoftBank
,
which invested €460 million last year
for a 20% stake in the business.
In June,
Auto1
announced a partnership with Allianz X and
Deutsche Bank
to offer auto financing using blockchain technology. Founded by Hakan Koc in 2012, the company now operates in 30 countries and reported sales of €2.2 billion in 2017. Auto1 is currently valued at €2.9 billion.
Delivery Hero
The food delivery business went public with a valuation of around €4.5 billion last summer, filling the coffers of its VC backers, among them
Rocket Internet
,
Insight Venture Partners
and
Kite Ventures
.
Delivery Hero's share price has increased some 17% since its listing in June of last year, and has opened the door for acquisitions, after CEO Niklas Östberg said the company "was open to transactions when they make sense."
Home24
Another company that came via the Rocket Internet pipeline,
Home24
held its stock market debut earlier this month, after reporting increased revenues of €85 million for 1Q. Founded in 2009 as an online furniture retailer, the company also operates brick-and-mortar outlets across Germany. Home24 operates throughout Europe as well as in Brazil, and it employs more than 1,000 people.
Investor Spotlight
Rocket Internet
The company-builder founded by the Samwer brothers (Marc, Oliver and Alexander) has been behind a plethora of startups and is one of the main drivers of the expanding Berlin ecosystem.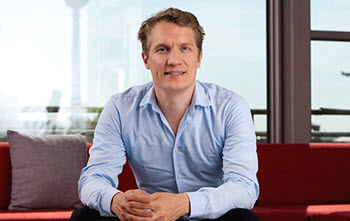 The early days of the three brothers have been widely documented, beginning in 1998, when they started sending emails to
eBay
urging the online marketplace to establish a German equivalent, which they would manage for the ecommerce giant. Lacking a response, they launched their own platform, initially selling their childhood toys and secondhand items.
Their idea was proven right when the site's early success led eBay itself to acquire the young company, whose website had been live for less than 100 days at the time, for a reported £35 million.
Delivery Hero,
Hello Fresh
, Home24, Spotcap and
Westwing
are just a few of the startups Rocket has helped to launch with both capital and expertise. The firm is currently sitting on cash reserves to the tune of €2.6 billion, which it has said will be used to expand its typically ecommerce-heavy portfolio into verticals such as fintech and AI.
High-Tech Gründerfonds
HTGF
is by far the
most active startup investor in Germany
, per PitchBook data. Founded in 2005 by Alex von Frankenberg, the firm has supported the launch of around 500 companies since its inception and made almost 90 exits.
Its three funds, with a total investment volume of €892.5 million, focus predominantly on tech-driven companies and will typically invest up to €3 million initially in sectors including robotics, energy, medtech, biotech and software.
Recent investments include a seven-figure sum into data science startup Geospin, as well as backing the Series B round of rotor blade sensing platform fos4X.
Holtzbrinck Ventures
The Munich-based early-stage investor was one of the first backers of
Flixbus
, the long-distance bus operator, which recently announced plans to go head-to-head with US coach business Greyhound by expanding stateside. Other investments include Delivery Hero, which listed shares last summer, and end-to-end financial agreement automation service
Dealflo
.
Founded in 2000 as the corporate venture arm of the Holtzbrinck Publishing Group, the company has invested in more than 160 ventures, making initial investments of up to €2.5 million, which can grow up to €40 million over several rounds and stages of maturity.
Private equity
Back in 2005, private equity investors in Germany were taken aback when the then-vice chancellor Franz Müntefering branded them as "swarms of locusts" who are only interested in short-term gains and "suck the substance" out of companies they invest in.
The moniker stuck. Some investors were eyed with suspicion, which in turn had a detrimental impact on private equity's long-prophesied, large-scale entry into the German Mittelstand.
Companies that sit in this category are very often family-owned, small and midsize engineering and manufacturing companies with revenues ranging from €5 million to several hundred million euros. They form the backbone of Germany's economy, employing more than 15 million people and contributing more than a third of the country's economic output.
While there might have been reluctance by these companies to speak to PE investors in the past, that appears to be changing, as illustrated in
Nordic Capital
's €1.1 billion acquisition of care-home operator
Alloheim
. Indeed, a recent $6 billion transaction between
Hellman & Friedman
,
Advent International
and
Bain Capital
—which all recently agreed to merge payments group
Nets
and its German counterpart
Concardis
to create an entity with revenues of €1.3 billion and EBITDA to the tune of €500 million—offers a clear indication of PE investors' belief that larger-scale deals can be struck in the country.
This appetite for larger deals, in part due to the
large pools of capital investors need to put to work
, was illustrated also by the €4.1 billion deal for drugmaker
Stada
, which
Cinven
and Bain secured after a protracted battle last year.
Facts & Figures
So far this year, buyout firms have completed 141 investments in German companies worth a combined €7.37 billion, which appears on track to fall well short of 2017's 346 deals for €29.95 billion.
This compares to 178 deals completed in France so far this year, which in total are worth more than double the amount at €15.4 billion.
The largest German-based PE fund raised so far this year is the fifth flagship vehicle of ECM Equity Capital Management, which closed on €325 million in April.
In 2017, vehicles based in the country closed, or helped to close, 159 deals worth a combined €449 million. So far this year, that number stands at 63 deals worth €553 million.
Investor Spotlight
Afinum
The Munich-based investor was founded in 2000 and focuses predominantly on deals in the DACH region. Its Germany-based portfolio companies all fall squarely into the category of Mittelstand businesses and include household brands such as shoe retailer
Görtz
, upmarket furniture manufacturer
Cotta
and automotive supplier Scholte.
The buyout investor closed its latest fund on its €410 million hard cap last September, which was substantially larger than its previous vehicle, the firm's €280 million effort from 2013. Notable exits include high-end estate agency
Engel & Völkers
, in which the investor sold its minority holding earlier this year.
Deutsche Beteiligungs
DBAG
is perhaps the closest thing to a household name when it comes to private equity investing in Germany. Founded in 1965, the listed company specialises in buyouts of and growth investments in Mittelstand companies operating in industrial sectors.
The investor currently holds more than 20 portfolio companies including von Poll Immobilien, in which it has agreed to invest up to €11.7 million, and has also supported the €23.5 million management buyout of
Karl Eugen Fischer
.
Exits
Delivery Hero's listing last year was
one of a number of IPOs in the country
, which saw investors cashing in their chips via a flotation. The number of completed public listings rose back to its 2015 highs in 2017, and Rocket Internet continued to fuel the pipeline by debuting some of its portfolio companies earlier this year.
Early indications also suggest that Germany may to an extent profit from Brexit-related uncertainty, as investors assess the environment in the UK. While this should not be overblown—buyout firms deployed more than three times the amount in the UK last year than they did in Germany—investors' prevailing nervousness simply cannot be ignored.
This was perhaps best illustrated by Baupost-backed ready-meals supplier
Bakkavor
, which announced, called off and then re-announced
a £1 billion flotation in the UK
all within a four-week window.
With its robust economy, well educated and highly skilled workforce and industrial and engineering prowess, Germany provides a foundation from which startups can grow. It also offers a favourable environment for both VC and PE players keen to put their pools of capital to work.
Interested in our Country Focus series? Check out our report on France.