2018 in Review
Top European VC rounds, exits & funds in 2018
December 13, 2018
This year has broken another record for VC financing going to European startups, despite a substantial drop in the number of deals. Although 2018 has scraped by to beat last year's total amount of capital raised, the continent's largest deals and venture capital funds fall far short of 2017's stellar efforts.
However, this year has smashed its predecessors when it comes to exits, with blockbuster transactions such as
Spotify
's direct listing and
iZettle
's acquisition by US giant
PayPal
grabbing European VC headlines
To recap the highlights of the past year in the venture capital industry, we've compiled a list of the top European VC rounds, exits and funds in 2018.
VC rounds
1. AUTO1
—€460 million funding in January (€2.9 billion valuation)
This year's biggest deal comes from Berlin-based
Auto1
, which received this massive investment from
Softbank
's Vision Fund. The online car marketplace was reportedly considering going public to fund its international expansion but decided against floating after receiving the capital.
[Related content: AUTO1 valuation revs up to €2.9B following SoftBank deal]
2. ABOUT YOU
—$300 million funding in July ($1 billion valuation)
The fashion technology startup became Hamburg's first unicorn when it secured $300 million from investors including Bestseller's investment holding company Heartland,
German Media Pool
and
Seven Ventures
. The company provides an online retail platform which has more than 10 million monthly active users.
[Related content: ABOUT YOU gains unicorn status with Heartland investment]
3. BioNTech
—$270 million funding in January (estimated $2 billion valuation)
The German pharmaceutical startup focused on developing treatments for cancer raised a monster $270 million Series A led by Redmile Group back in January. Other institutional backers such as
Janus Henderson Investors
,
Invus
and
Fidelity Management & Research
also participated.
4. Revolut
—$250 million funding in April ($1.7 billion valuation)
The London-based fintech's $250 million Series C led by
DST Global
, with support from
Ribbit Capital
,
Index Ventures
and
Draper Esprit
, catapulted it to unicorn status.
Revolut
provides mobile foreign exchange services and recently received a European banking license.
[Related content: Revolut raises $250M to become Europe's latest unicorn]
5. Taxify
—$175 million funding in May ($1 billion)
Car giant
Daimler
led the ride-hailing startup's $175 million, providing $100 million and netting a board seat in the process. China's
Didi Chuxing
,
Korelya Capital
, and
TransferWise
co-founder Taavet Hinrikus also participated in the round.
Taxify
, which counts 10 million passengers and 500,000 drivers among, is aiming to take on rivals
Uber
and
Lyft
, which both recently filed for IPOs.
[Related content: Daimler takes stake in unicorn Uber rival Taxify]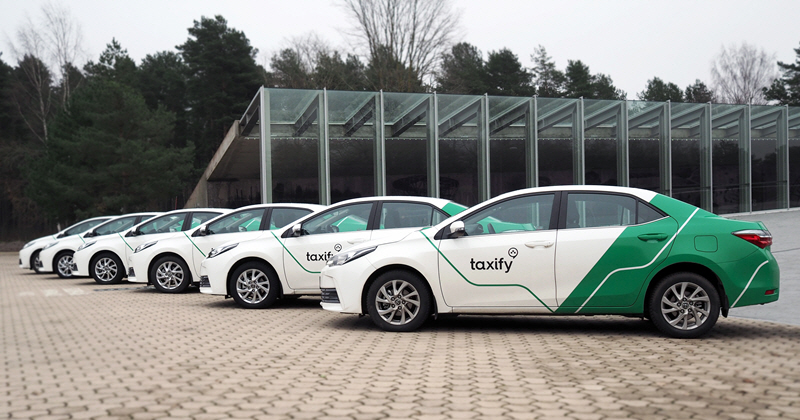 VC exits
1. Spotify
—€7.5 billion direct listing in April
The music streaming giant's public debut on the New York Stock Exchange made headlines for being one of the largest IPOs of the decade as well as being a bit of an anomaly by choosing to list existing shares rather than create new ones. Spotify closed its first day of trading with a $26.5 billion market cap on shares that closed at $149.01 apiece.
[Related content: The key numbers behind Spotify's highly anticipated direct listing [datagraphic]]
2. Adyen
—€6.2 billion IPO in June
The Dutch payments company's listing on the Euronext Amsterdam exchange saw investors including Index Ventures and
Felicis Ventures
exit the business.
Adyen
's shares almost doubled on its first day of trading, valuing the business at more than €13 billion.
[Related content: Adyen shares take off in Amsterdam listing]
3. FARFETCH
—€4.3 billion IPO in September
The London-based online retail platform priced its IPO at $20 per share, having upped it from $17-$19 just before listing. The company gained a valuation of $5.8 billion, raising $885 million. The IPO saw investors including
Advent Venture Partners
and DST Global exit the business.
[Related content: Farfetch hits $5.8B in debut [datagraphic]]
4. iZettle
—$2.2 billion acquisition in September
In its largest ever takeover, PayPal scooped up the Swedish payments startup for $2.2 billion, which netted the US giant a company with expected revenues of $165 million in 2018. Founded in 2010, iZettle raised more than $300 million in VC funding from backers including
Greylock Partners
, Index Ventures and
Creandum
.
[Related content: PayPal puts up $2.2B for iZettle ahead of planned IPO]
5. Funding Circle
—€1.2 billion IPO in September
The peer-to-peer lender went public in one of the highest-profile London flotations of the year, but that didn't stop its stock from losing nearly a quarter of its value in the subsequent days. Funding Circle's investors included Index Ventures,
Accel
and
Union Square Ventures
.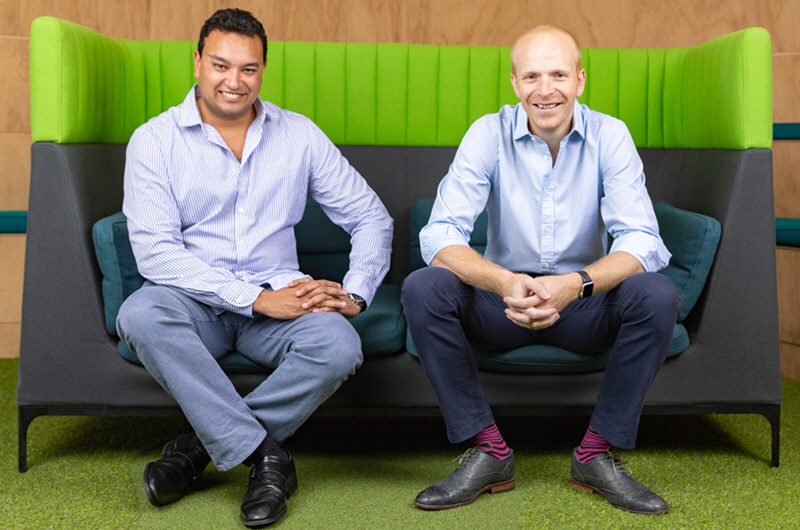 VC funds
1. Highland Europe Technology Growth III
—closed on €463 million in June
The growth stage technology investor raised this year's largest vehicle in just 12 weeks to fund European software and internet-enabled businesses. Companies including chat commerce startup
Threads
have benefitted from
Highland Europe
's third fund.
[Related content: Highland closes 2018's largest European VC fund]
2. Life Sciences Partners 6
—closed on €410 million in March
Dedicated to investing in healthcare companies that provide solutions to unmet medical needs, LSP 6 is the Amsterdam-based investor's largest vehicle to date. The fund is being used to make early-stage investments in assets at the preclinical phase, as well as later-stage investments, for a total of around 20.
3. Forbion IV
—closed on €360 million in October
The Netherlands-based investor surpassed its initial target of €250 million with this fourth fund. The vehicle focuses primarily on biopharmaceutical companies based in the EU, including the UK.
4. High-Tech Gründerfonds III
—closed on €316.5 million in May
Exceeding its original target of €310 million, the vehicle focuses primarily on tech startups with investments up to €1 million. Investors in HTGF III included both established commercial businesses and public-sector partners such as
Boehringer Ingelheim Venture Fund
.
5. HV Holtzbrinck Ventures Fund VII
—closed on €306 million in January
The Munich-based investor kicked off the year with its largest fund since the firm's launch. The oversubscribed vehicle invests at the seed and Series A stages, as well as seeks follow-on backings of up to €40 million.