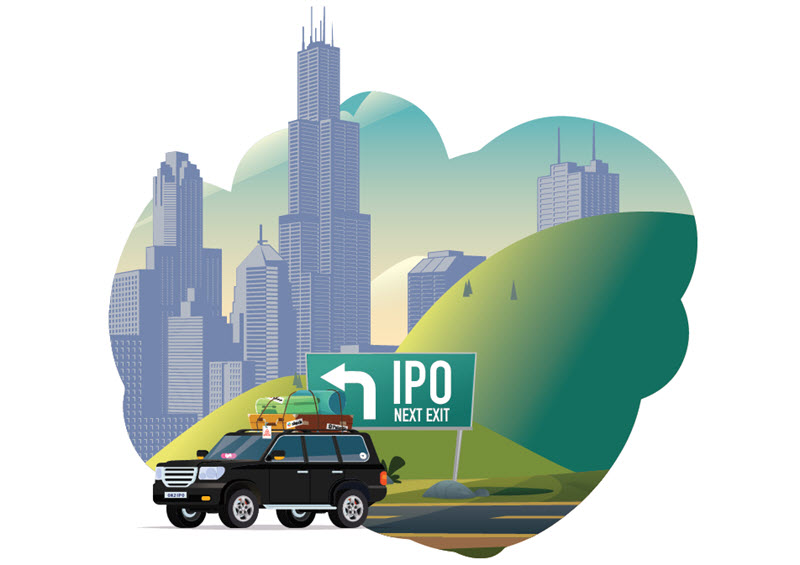 This story is featured in the 1Q 2019 edition of the PitchBook Private Market PlayBook.
This is a story about initial public offerings.
It's also a story about billionaire founders, billion-dollar companies, meteoric rises, at least one very rapid downfall, changing tides in the global economy, and a lot of really good software. And it begins, as so many stories do, with a disaster.
A little more than a decade ago, the bankruptcies of Bear Stearns and
Lehman Brothers
were two of the first dominos to fall in a global financial crisis from which some parts of the world have never recovered. Lives were ruined. A lot of money disappeared. You've probably heard this part of the tale before.
The Great Recession was a disaster, no doubt about it. But in retrospect, the rubble also presented a certain level of opportunity for those ready to take advantage. An opportunity to capitalize on the steady growth that came with economic recovery. An opportunity driven by piles of venture cash—and an opportunity that, here in 2019, might at long last be about to pay off in truly lucrative fashion.
A whole generation of startups that rose to prominence in the wake of the financial crisis, many of them founded between 2008 and 2010 in San Francisco, have gone on to become some of the most valuable VC-backed companies on Earth, riding a seemingly endless wave of venture funding to rapidly establish themselves as industry-dominating monoliths. And after shaking up the investment world by staying private for longer than any such cohort of companies ever before, they all seem to have decided to go public at once.
Uber
,
Airbnb
,
Palantir Technologies
,
Lyft
and
Pinterest
were all valued at more than $10 billion in their latest VC rounds, and it's quite possible all five will conduct IPOs during 2019. Not all were launched in the immediate aftermath of the crisis, but all have surely benefited from the bounceback.
Throw in
Slack
, which is set to go public this year via a unique direct listing rather than a traditional IPO, and that's six companies that have combined to raise a stunning $26 billion in VC and achieve a total private valuation of $158 billion. There could soon be a whole lot of new millionaires walking around the sloping streets of San Francisco. Figures such as that have never been seen before in the history of the US venture ecosystem—and they come during an era in which the overall number of VC-backed IPOs being conducted in the US continues to decline.
Let's start with the $100 billion elephant in the room.
Several other unicorns with much smaller valuations (and a lot less hype) are also believed to be prepping to go public during 2019, giving the year's IPO class both quantity and quality. Whether it's simple coincidence or a rush to cash out before the next recession arrives—and it will surely arrive, sooner or later—a significant portion of the companies at the head of the unicorn herd have decided the time is right. They hope the price is, too.
Their looming arrival on the public markets is set to be one of the dominant financial storylines of 2019. It was all imperiled by a US government shutdown in January, and more government drama could still either chill the predicted market or eliminate it altogether. The IPO train hasn't left the station quite yet. But before that moment of truth arrives, it's worth examining how these companies got here—and taking a look at what their flurry of IPOs could mean for the world of VC and beyond.
Let's start with the $100 billion elephant in the room. In 2009, a pair of entrepreneurs named
Travis Kalanick
and
Garrett Camp
who had already sold previous startups (
Red Swoosh
and
StumbleUpon
, respectively) for millions of dollars realized it was too hard to get a cab and they were spending too much money on private drivers. So they launched the company that would become Uber, raising about $1.6 million in seed funding the next year at an initial $5.4 million valuation. Over the ensuing five years, the startup exploded, helping launch the very idea of ridesharing into the wider consciousness. In the span of five VC rounds from 2011 to 2014, Uber saw its valuation grow from $60 million, to $347 million, to $3.7 billion, to $18.2 billion, to $41.2 billion. Early investors such as
Benchmark
and
First Round Capital
began to salivate at the prospect of massive returns.
But those returns wouldn't come any time soon. And not before some serious bumps appeared on Uber's previously magical road.
In the olden days—as in, last decade—a company such as Uber likely would've gone public long before its valuation swelled to the size of Serbia's GDP. But these days, private cash is more available than ever, in the form of VC. Between 2009 and 2015, the number of VC investments in the US rose from 4,487 to 10,740, per PitchBook data, and the value of those deals increased from $27.2 billion to $83 billion. By last year, the value of VC deals in the US had risen to more than $130 billion. If I can stay private, raise oodles of cash, maintain near-total control and avoid the scrutiny of public shareholders, what's the point of an IPO? That seemed to be the question Kalanick and other founders of his ilk were asking.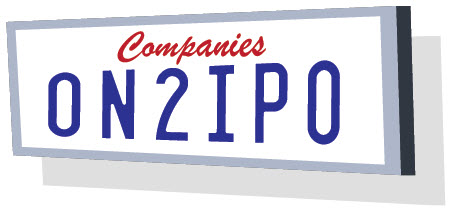 About the whole "avoiding scrutiny" thing, though. As Uber stayed private for longer and the zeroes piled up in its bank account, the company seemed to be engulfed in one scandal after another—some small, some disturbingly large. Regulatory squabbles became more frequent. Former employee Susan Fowler launched a movement in the world of tech and beyond with a blog post alleging rampant sexual harassment at Uber. Google's
Waymo
filed a lawsuit accusing Uber of stealing its self-driving technology. Before long, the company's investors were hand-delivering Kalanick a letter asking him to resign. In June 2017, he obliged, sparking a wave of personnel turnover at the company that continues to this day.
In terms of their impact on its private valuation and long-term goals, though, the company has contained its crises. Under new CEO
Dara Khosrowshahi
, Uber has only grown more valuable in the portfolios of its backers, hitting $72 billion with its latest round of funding last year. It confidentially filed for an IPO in December, on the same day as rival Lyft. And when Uber does list, reports have indicated it could pursue a valuation anywhere between $90 billion and $120 billion—that despite the fact the company self-reported a loss of nearly $1.8 billion for 2018. Khosrowshahi would surely say the more important figure was its 43% YoY growth in revenue.
Those are truly exceptional figures. And in many ways, Uber is an exception, existing always at the extremes of the startup experience. But the company is in many ways also representative of its generation of unicorns. The journeys taken by the rest of the $10 billion companies that may go public this year are almost all variations on Uber's theme.
Airbnb was founded in 2007 and launched its platform in August 2008, exactly one month before Lehman Brothers went bust. Like Uber, its origin story is one of necessity: When co-founders
Brian Chesky
and
Joe Gebbia
moved to San Francisco and couldn't afford their rent, they decided to rent out an air mattress on the floor of their living room. Airbedandbreakfast.com went live shortly thereafter, and the rise to riches was on.
Worth an estimated $67 million in 2010, Airbnb's valuation skyrocketed to $1.3 billion in 2011, reached $2.5 billion a year later and hit the $10 billion mark in 2014. Its most recent round came in 2017, when the company brought in more than $1 billion in cash at a $31 billion valuation. And unlike Uber, the Chesky-led business is actually making money: Airbnb has claimed profitability in both 2017 and 2018.
Uber's market is transportation. Airbnb's is hospitality. But both went about attempting to build footholds in those markets in similarly aggressive ways. In Uber's case, taxi drivers and their unions have said the startup unfairly skirts regulation and undercuts their prices, in the process taking money out of their employees' pockets. For Airbnb, it's hotel workers lobbing such charges. Both companies have been accused of hiding fees and misrepresenting costs to customers. But some startups see making people angry as the cost of doing business when you need to move fast, break things, and disrupt a major segment of the economy.
Of course, there are always other paths to the top.
Lyft was officially founded by
Logan Green
and John Zimmer in 2012, at which point Uber was already worth hundreds of millions of dollars. But that was far from the co-founders' first foray into the ridesharing space—in fact, Lyft first launched as an offshoot of an earlier effort. Back in 2007, Green and Zimmer teamed to create Zimride, a carpooling service focused on college campuses that received early seed backing from Facebook. The business achieved rapid growth and adoption, but not quite rapid enough; Green and Zimmer ultimately sold to rental-car holding company
Enterprise Holdings
in 2013 to focus on Lyft.
In the years to come, Lyft and its now-defunct furry pink mustaches followed much the same playbook as Uber on its way to rapidly achieving a huge valuation: Using cash from major VC backers, finance a rapid expansion that emphasizes user growth over profits, subsidizing the present in order to build a colossus that, in the future, might be able to dominate an industry worth tens of billions of dollars. One major difference: A less-aggressive stance toward laws and regulations.
There could soon be a whole lot of new millionaires walking around the sloping streets of San Francisco.
And it worked. Worth $109 million in 2013, Lyft raised that figure to $971 million a year later, $2.7 billion by 2015 and $7.5 billion by 2017. And just like Uber, the company continues raising new pre-IPO cash at increasing valuations despite a total absence of profit—Lyft reportedly lost $373 million during 1H 2018. Last June, it brought in $600 million to hit a $15.1 billion valuation, in the process bringing its total VC backing to nearly $5 billion.
Some founders view an IPO as a chance to sell off shares and ease their responsibilities. That's certainly not the case for Green and Zimmer. Instead, the two—now CEO and president, respectively—are set to consolidate near-majority control of Lyft's voting rights when the company does conduct a debut, according to a Wall Street Journal report from mid-February, despite the fact the co-founders combine to own a single-digit stake in the company's equity. In that quest for a post-IPO supervoting structure, Lyft is perhaps following in
Snap
and Evan Spiegel's footsteps more than Uber's.
One founder who isn't concerned with following in anyone's footsteps is the ever-controversial
Peter Thiel
. The famed Silicon Valley iconoclast's entry into the club of soon-to-IPO unicorns is Palantir, a secretive data analysis company that got an earlier start than the rest of its peers, launching with Thiel as a co-founder back in 2003. Palantir is different from Uber, Lyft and the rest in other ways, too. It's been somewhat less reliant on traditional venture backing, raising cash directly from several asset managers and other institutional investors—not to mention
In-Q-Tel
, the venture investment arm of the CIA. Palantir is very much not a consumer company. Its clients are large corporations and governments, not 20-somethings on a bar crawl.
Palantir's path to unicorn status was also a bit more winding than the rest of its cohort. But before long, it was among the most valuable VC-backed companies in the world, hitting unicorn status in 2011 and topping $4 billion in 2012 before embarking on a dramatic 2014: In the span of three fundings across seven months, Palantir saw its valuation balloon from $5 billion to $9.2 billion to $15.4 billion. The company's raised more than $2.7 billion in backing to date, reaching a $20.5 billion valuation with its last round in 2016. Reports emerged in October it was eyeing an IPO at a possible $41 billion valuation, despite recent struggles.
And controversies have certainly mounted, usually regarding Palantir's contracts with law enforcement, governments and militaries. Most recently, the company was at the center of a firestorm regarding its work in providing software used by US Immigration and Customs Enforcement to find and deport immigrants. But once again: Palantir and its proponents would surely argue such PR dustups are the cost of doing business. You can't make an omelet without breaking a few eggs.
Or can you?
The last two companies headlining the year's possible IPO class sure seem to be trying. Is anybody mad at Pinterest or Slack, two companies devoted to the idea of sharing cool things and communicating with your friends and co-workers? Pinterest was launched in 2010 by current CEO
Ben Silbermann
and two co-founders and quickly caught on amid young internet users, building up a user base and seeing its valuation shoot to $1.7 billion by 2012. The company is a bit difficult to describe: Silbermann has called it a "catalogue of ideas" rather than a social network. But whatever the company does, it draws eyeballs in prime demographics, and that in turn has allowed Pinterest to draw in more dollars.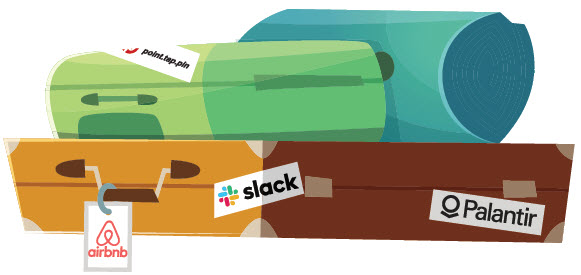 That valuation leapt to $4 billion by 2013 and an eyebrow-raising $11 billion by 2015, settling at its current $12.3 billion mark with a $150 million funding in 2017. To date, Pinterest has stockpiled about $1.45 billion in venture cash. Reports emerged in January it had chosen
Goldman Sachs
and
JPMorgan Chase
to lead its forthcoming listing, with news that a confidential IPO filing had been submitted following in February.
The company that became Slack launched in 2009 as Tiny Speck, a maker of online games that had a handy chat tool it used for internal communication. The games didn't work out. But the chat tool did. Led by former
Flickr
co-creator
Stewart Butterfield
, Slack officially launched its platform in 2013 and joined the unicorn club a year later. Despite drawing reported takeover interest from giants such as
Microsoft
and
Amazon
, it's stayed private ever since, raising more than $1.2 billion in VC and reaching a $7.1 billion valuation last year—below the $10 billion mark, but still enough to be one of the 15 most valuable VC-backed companies in the US.
While the rest of the cohort is believed to be lining up traditional IPOs, Slack is instead reportedly set to conduct a direct listing, putting its shares directly onto the stock market without any underwriting. It's a move pioneered last year by
Spotify
, one that can work for companies with strong brand recognition and healthy balance sheets (and often with a consumer bent), but an approach that also comes with risks of volatility.
Crowdstrike
,
Peloton
and
Postmates
are among the other unicorns that could ultimately make 2019 a year of VC-backed IPOs to remember, with Postmates having filed in February and the other two reportedly still talking with banks. But it's the aforementioned six that will make most of the noise, six companies that have raised enormous piles of cash from a huge array of investors from across the financial spectrum.
Yet there's one firm in particular that keeps popping up— and that could be set for truly stunning profits in 2019.
That would be
Andreessen Horowitz
, the early-stage software powerhouse. The firm has logged a remarkable hit rate on this particular group of startups. It got in on the ground floor with Slack, joining lead investor
Accel
in the company's Series A at a $24 million valuation back in 2010, when it was still known as Tiny Speck. Andreessen Horowitz invested in Pinterest in a 2011 round at a $266 million valuation, and it backed Airbnb the same year at a $1.3 billion valuation. Finally, a16z staked Lyft at a $275 million valuation in 2013.
Let's do the math. In Slack's case, the company's valuation has grown by nearly 300x since a16z's first investment. It's a multiple of more than 45x in the case of Pinterest, 24x for Airbnb and 55x for Lyft. Those seem like the sorts of returns that would interest LPs. And that's just one example of the windfalls that could soon be occurring across Silicon Valley, both for investors and for long-time unicorn employees.
The building pressure from investors about the need to exit is surely one factor in the decision to go public. But the broader question remains: Why now? After all these years when public investors would have been only too eager to pounce, why are so many massive companies eyeing IPOs in 2019? They're moving against at least one major industry trend: The number of VC-backed IPOs in the US declined from 125 in 2014 to 58 in 2017, before bumping back up to 85 last year, per PitchBook data.
The most obvious answer is also one that happens to fit quite nicely: After Uber, Airbnb and the rest were born from the aftermath of the last global financial downturn, perhaps they're now trying to go public before the next such downturn arrives.
That's not to say any recession is imminent, or that the next extended economic slump will recreate the dire straits of a decade ago. It probably won't. But there are plenty of macro-economic signs that growth may be slowing.
While buzzy tech unicorns can be more resistant than most to stock-market fluctuations, it's not like the past few months have been particularly bullish. VC dry powder levels have dipped, although they remain lofty. A buoyant market and a veritable fire-hydrant spray of venture cash have been key factors in propelling these startups into the stratosphere. Who knows what happens if some of that VC dries up. What would a potential down round mean for a company's prospects? Best to get on the market now and avoid finding out.
Or maybe that's all a bit too doom-and-gloom. Maybe this current herd of unicorns is simply all grown up and, at long last, ready to make its way into the great wide world whether the stock market cooperates or not. Maybe it's mere coincidence that's brought these half-dozen companies that could soon be worth a combined $200 billion along such intertwining paths, all at the same time.
Either way. The story of the adolescence of the most valuable crop of VC-backed startups ever is coming to an end. Before the year is up, the story of their new, adult lives as publicly traded companies will be ready to begin.
Join the more than 1.5 million industry professionals who get our daily newsletter!