Big Things
11 big things: Whoop's wearables win over sports stars
November 1, 2020
When Will Ahmed was on the Harvard squash team, he trained like a maniac. And eventually, his body betrayed him. Why?
In pursuit of answers, like any good Harvard student, he turned to the library. Ahmed says he read "something like 500 medical papers" about human physiology, transforming himself into enough of an expert to write a paper of his own. He called it "The Feedback Tool: Measuring Fitness, Intensity and Recovery."
In 2012, Ahmed started a company to turn the idea of a feedback tool into reality. Now known as
Whoop
, the company's wearables won over investors and quickly became commonplace in pro sports, with early fans including LeBron James and Michael Phelps. And this week, Ahmed and Whoop raised $100 million in VC at a $1.2 billion valuation—capital they will use in a bid to conquer a market beyond the world of sports.
I caught up with Ahmed to discuss the new funding, Whoop's prominence in the world of pro sports, and how his company has adapted its tools to help track the spread of COVID-19. That's one of 11 things you need to know from the past week: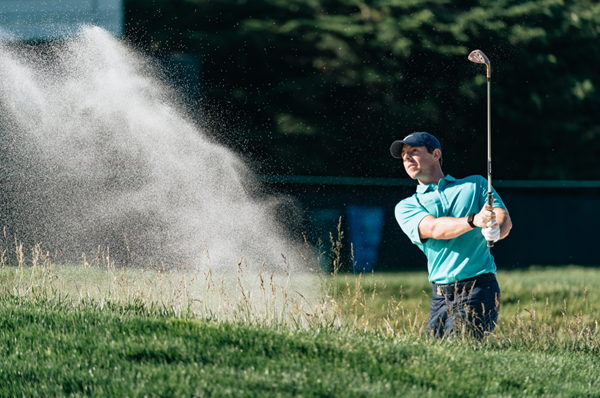 1. Wearing is caring
Whoop's popularity in pro sports was made very clear by the company's new funding. IVP led the round, with
SoftBank
and several VCs also taking part. But the company's investor list also included a who's who of the athletic elite, with Kevin Durant, Patrick Mahomes, Rory McIlroy and Larry Fitzgerald all backing the latest financing.
For a company that promises to help customers improve the way their own body performs, it's the sort of endorsement money can't buy.
"I meet other founders that say, 'What's the strategy for raising money from athletes?' " Ahmed said. "And I ask them to think about it a little differently—I say, 'What's your product doing for athletes?' I think if you're delivering real value to a specific customer base, whatever that customer base might be, you'll find investors within it."
Ahmed believes that, eventually, everyone on Earth will wear a monitor that can track current health metrics and help predict future illnesses. And he believes that Whoop's place in pro sports puts it in an ideal position to broaden its customer base in the near future.
"If a pro athlete is wearing a wearable, it's very, very likely it's Whoop," Ahmed said. "I think we've pretty much dominated that professional market. And what that also has done is, it's authentically created a brand around human performance. Because you have the world's best athletes that have gravitated to one product, in Whoop, and it now helps us tell the story to the rest of the consumer market that, hey, this is an aspirational technology."
The Boston-based company is in a period of aggressive expansion. Employee count has grown this year from 120 to 330, according to Ahmed, and it may double again in the next 12 months. The new funding will be used to help Whoop expand outside the US. Ahmed cited SoftBank's international expertise as one benefit of the investor's involvement.
But, of course, not everything about Whoop's 2020 has gone according to plan. During the pandemic, Whoop has researched and developed new ways to use its plentiful data to track the spread of COVID-19, homing in on respiratory rate—measured in breaths per minute—as an early predictor of the disease.
"We recognized quickly that this was going to be a very important virus to understand," Ahmed said. "Obviously, viruses affect your health, so we wanted to do research around health, right? That's just a continuation of what Whoop does."
The most public example of Whoop's work with COVID-19 came, as you might expect, in the world of sports. In June, professional golfer Nick Watney was forced to withdraw from a tournament because of the virus. But the first indication that he was infected didn't come from a test—he tested negative just before the tournament began. Instead, it came from his Whoop band.
"He was cleared to play in the golf tournament, played Thursday, woke up Friday, and he had a super elevated respiratory rate on Whoop," Ahmed said. "For 10 months, his respiratory rate was a 14, 14 breaths per minute, and he woke up that Friday with an 18 respiratory rate. So imagine somebody's flat for 10 months, and it jumps from a 14 to an 18—it's not subtle. And he actually felt fine, that was the crazy thing. He felt fine."
Watney then tested positive, withdrew from the tournament, and went on to recover. Ahmed emphasized that respiratory rate as an indicator for COVID-19 is "not perfect." But it does demonstrate the versatility of Whoop's technology—as well as the fact that consistent monitoring can help mitigate unexpected health problems when they inevitably arrive.
Venture investment in the wearables industry has plateaued in recent years after a previous boom. Between 2012 and 2016, global VC deal value in wearables climbed from about $300 million to $2.5 billion, according to PitchBook data, with deal count more than tripling. But there's reason to think the pandemic could lead to a resurgence in interest among both investors and consumers, as the idea of daily healthcare tracking moves further into the mainstream.
The biggest names in tech are certainly taking note.
Apple
announced the launch of its Fitness+ offering earlier this year, and Google is attempting to finalize a $2.1 billion acquisition of Fitbit.
"I think what COVID-19 has done is it's just accelerated the rate at which people are asking themselves, am I in good health? Do I need to be looking at metrics around my body on a daily basis?" Ahmed said. "It's shifted consumer psychology around this phenomenon. The idea that you can get a virus that you can't feel, you're asymptomatic, and then all of a sudden you spread it to everyone in your family, or everyone in your office. That's a pretty powerful phenomenon to wrestle with."
Whoop's new $100 million should last the company for a while. But the company and its founder have much bigger plans for the years ahead.
"We believe that human performance is a new and growing market, and we believe that we've emerged as both the pioneer and the market leader for human performance," Ahmed said. "That, I think, is just a huge opportunity, and we're going to invest heavily in that. Over time, I do think Whoop has the potential to be a publicly traded company."
2. Earnings updates
The biggest publicly traded private equity firms all released their Q3 earnings updates this week, with
Apollo Global Management
,
Blackstone
,
The Carlyle Group
and
KKR
all continuing their recoveries from a terrible Q1. The biggest news from the earnings procession, though, had nothing to do with net income: Instead, it came when Apollo CEO and co-founder Leon Black publicly addressed the mounting scrutiny of
his ties to Jeffrey Epstein
.
3. Long-awaited IPOs
Airbnb
made a pair of moves ahead of its looming public debut, choosing to list on the Nasdaq over the NYSE and conducting a two-for-one private stock split that went into effect this week, according to Bloomberg. In China, meanwhile, reports emerged that
Ant Group
could raise more than $34 billion in its IPO, an offering that has met
staggering investor demand
. And new
WeWork
CEO Sandeep Mathrani told Bloomberg that an IPO could be back on the table in 2021 if the company reaches its goal of profitability.
4. Billions for buyouts
Thoma Bravo
closed the biggest tech-focused private equity fund in history this week, according to PitchBook data, with the firm bringing in $17.8 billion for its latest flagship vehicle. Thoma Bravo raised another $5 billion across two other funds focused on smaller tech companies. Blackstone, meanwhile, held a close on $8 billion for its second core private equity fund, a strategy that aims to hold assets for longer than the traditional private equity timeline.
5. Mega-deal machinations
The lawsuits started flying earlier this year when
LVMH
walked away from a $16.2 billion agreement to acquire
Tiffany
. But the luxury takeover is now back on track, with the two sides agreeing this week to new terms, reducing the per-share price of the deal from $135 to $131.50. Friday also brought a major move in private equity, with
Roark Capital Group
's
Inspire Brands agreeing to acquire Dunkin' Brands
, the parent of Dunkin' and Baskin Robbins, in an $11.3 billion deal.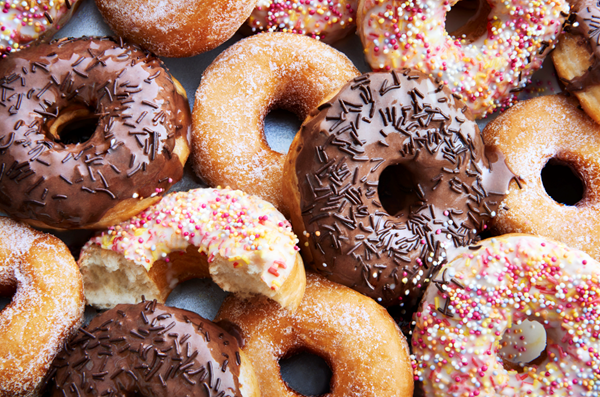 6. Cubes and spheres
It was a big week for geometric M&A.
Spin Master
, a Canadian toy and game company that owns Etch A Sketch and several other brands, agreed to buy
Rubik's Brand
—owner of the Rubik's Cube—for a reported $50 million.
Callaway Golf
, meanwhile, agreed to buy
Topgolf Entertainment
at a $2 billion valuation, bringing together two brands in the business of flying white spheres. And if you're more interested in larger orange spheres, we had Ryan Smith, co-founder and CEO of
Qualtrics
, who agreed to buy the NBA's Utah Jazz for a reported $1.66 billion.
7. IPO potpourri
Two companies backed by private equity had very promising stock-market debuts on Thursday: Shares of pool equipment brand Leslie's closed up almost 28%, while
Allegro MicroSystems
, a maker of sensor circuits, was up more than 26%. On a week in which the broader stock market slumped, though, two other PE-backed companies,
Mavenir
and
Caliber Home Loans
, delayed IPOs. Car insurance specialist
Root
felt some of that market pain: The VC-backed startup priced its IPO at $27 per share but closed the week down more than 10%.
8. Ante up
Las Vegas Sands
, the gambling giant run by Sheldon Adelson, is considering selling off its Las Vegas casinos in what would be a pivot in focus toward its operations in Asia, Bloomberg reported this week. Major deals involving different kinds of chips were also in the news:
AMD
agreed to buy rival semiconductor company
Xilinx
in a $35 billion deal, while
Marvell
lined up a $10 million takeover of
Inphi
in another instance of semiconductor consolidation.
9. Tracking SPACs
Some SPACs backed by private equity firms have had to downsize their plans in recent weeks. It's a very different story for
The Gores Group
—one of the earliest buyout firms to get into the space—which this week increased the planned size of its latest SPAC from $300 million to $525 million. Venture capital firms also continue to trickle into the space, with a SPAC sponsored by
General Catalyst
filing this week for a potential $500 million IPO.
10. a16z adds a13e
Andreessen Horowitz
has bet big on the crypto space in recent years. Its efforts in that arena continued this week with the hiring of Anthony Albanese as an operating partner on its crypto team. Albanese was formerly the chief regulatory officer at the NYSE, which should give him (and now his new firm) unique insights into how the exchange has previously thought about crypto regulation.
11. SoftBank gets spooky
On the week of Halloween, it was only fitting to have a nine-figure investment in ghost kitchens. SoftBank deployed its Vision Fund to lead a $120 million investment in
Ordermark
, a Los Angeles-based developer of online ordering software for restaurants that has recently been placing a new emphasis on ghost kitchens and virtual restaurants. Since the pandemic began, Ordermark's Nextbite unit, which runs virtual kitchens, has already launched 15 new brands.