Investor Spotlight: How Silver Lake's 'Four Amigos' built a tech buyout behemoth
April 9, 2018
Dating back to when Silver Lake was still a gleam in its founders' eyes, the buyout shop has been one of the hottest names in private equity. At first, the firm's mission of LBOs involving tech companies was novel. But in retrospect, it's become clear that Silver Lake was at the forefront of a whole new style of investing.
By 2015, the firm was an established presence in the world of private equity. Yet Silver Lake raised its profile another level that year with its participation in a single deal: The $67 billion acquisition of EMC by
Dell
, a Silver Lake portfolio company, in what's the largest add-on in history. In many ways, the move was representative of the firm's ethos: Making big, bold bets on tech companies that have the potential to pay off many times over.
Without a doubt, it's a plan LPs respond to. Earlier this year, Silver Lake closed its latest vehicle on $15 billion, making it one of the largest tech funds ever raised. To those who are familiar with the firm, that fact comes as no surprise.
Firm History
In the beginning, there were billions. Mere months after its formation in 1999, Silver Lake had already gathered more than $2 billion in commitments for its debut buyout fund focused on the tech industry, including reported pledges from high-profile investors like Bill Gates, Larry Ellison,
GM
and CalPERS. How did the firm do it? The impressive pedigrees of its four co-founders played a big role.
Known as "the four amigos," the quartet of Jim Davidson, Glenn Hutchins, Roger McNamee and Dave Roux combined to form one of the most unique founding teams in recent private equity history. Davidson was a former investment bank managing director. Hutchins was a buyout expert from Blackstone. McNamee was a seasoned VC (not to mention
a touring musician
), and Roux was a one-time executive at
Oracle
.
Together, they convinced investors to back a new model. At the time, tech LBOs were foreign for a number of reasons, including lofty valuations, a lack of earnings and volatile profits—all factors that traditionally dissuaded PE investment. It took a while for the new firm to ramp up activity, but before long Silver Lake was a proven player on the PE scene, with deal counts rising and a wave of imitators following in its wake: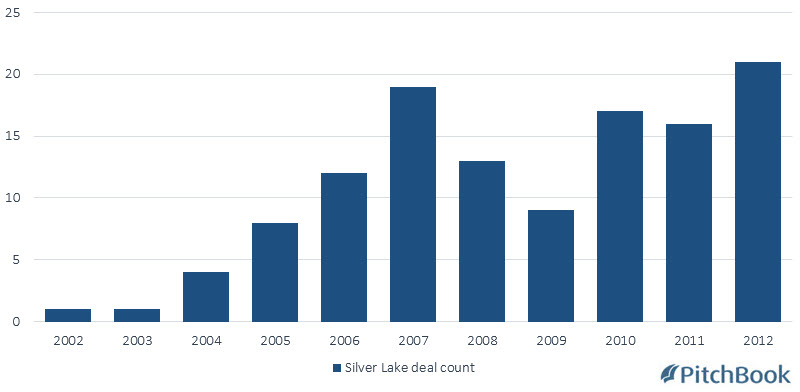 The firm raised its second and third flagship funds in 2004 and 2007, respectively. Also in 2007, it launched Silver Lake Sumeru, a new middle-market strategy that marked the beginning of the firm's expansion beyond buyouts.
And while Silver Lake's four co-founders weren't together for long, their ending was just as headline-grabbing as their beginning. In 2004, McNamee left to form a new firm along with a co-founder you may have heard of: U2 lead singer Bono.
During the next three years, Silver Lake's activity spiked to a new level, rising from
four completed deals in 2004 to 19 in 2007
, according to the PitchBook Platform. In the decade since, the firm has averaged 15 new investments per year. And those transactions have been backed by buyout funds that have quickly grown to gargantuan proportions: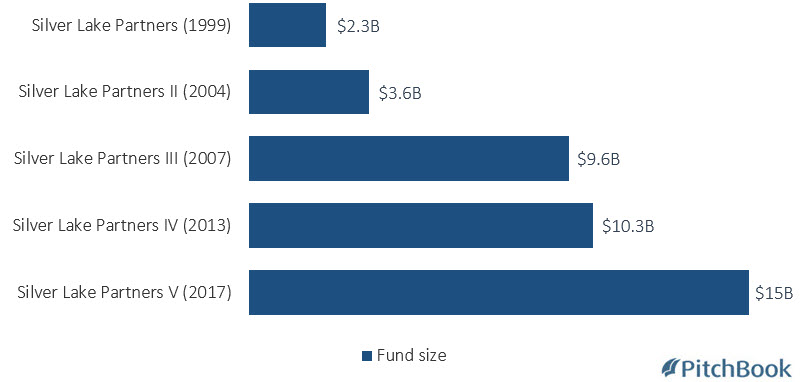 Today, the firm has no chief executive. Instead, all five of Silver Lake's managing directors have the autonomy to pursue their own deals.
Investment Strategy
Silver Lake operates four distinct strategies. The biggest, Silver Lake Partners, pursues large-cap deals, while Silver Lake Sumeru conducts middle-market investments, Silver Lake Waterman specializes in growth-stage fundings and Silver Lake Kraftwerk invests in the energy and resource sectors.
The commonality, though, is that nearly every business Silver Lake backs is a tech company. The California-based shop is active in several sub-sectors of the space, including semiconductors, cloud computing, IT infrastructure, mobile and ecommerce.
Compared to other buyout firms that raise such massive funds, Silver Lake is conservative with the number of new investments it makes each year. But the deals the firm does choose to pursue tend to be larger. Since the beginning of 1999, for instance, Silver Lake has invested in
25 deals worth at least $1 billion
, per PitchBook data.
Notable Dealmakers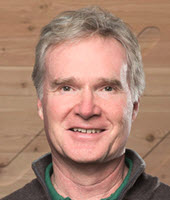 Jim Davidson, Co-Founder, Managing Partner and Managing Director
Davidson is the last of the firm's four co-founders who's still listed with an active role on Silver Lake's website. But he's also involved in other arenas, including as an angel investor and an advisor to several private companies. Before forming Silver Lake nearly 20 years ago, Davidson worked as a managing director at Hambrecht & Quist, a tech-focused investment bank. He's also one of two Silver Lake co-founders with significant ties to basketball: Davidson is on the board of the Basketball Hall of Fame, while Hutchins is a co-owner of the Boston Celtics.
​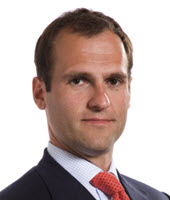 Egon Durban, Managing Partner and Managing Director
Having joined the firm from the investment banking division at Morgan Stanley as a founding principal in 1999, Durban has been with Silver Lake since the beginning. He's been a part of multiple headline deals, having led Silver Lake's buyout of Dell in 2013 as well as its 2009 takeover of
Skype
, per The Wall Street Journal. He now represents the firm on several high-profile boards of directors, including those of Dell, UFC and
VMware
. Currently based in Menlo Park, he launched Silver Lake's office in London during 2005 and worked there for the next five years.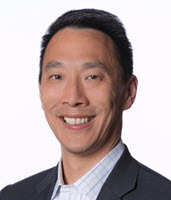 Kenneth Hao, Managing Partner and Managing Director
Hao is a bit of a superstar himself, serving as the subject of
a Bloomberg profile
in December that highlighted his role in orchestrating a possible $105 billion merger between
Broadcom
and
Qualcomm
(more on that later). He represents Silver Lake on the Broadcom board, and he's led the firm's past investments in
Alibaba
. Before joining the firm in 2000, Hao worked alongside Davidson as a managing director at Hambrecht & Quist from 1990 to 1999.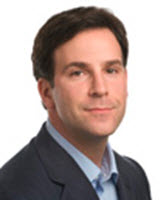 Mike Bingle, Managing Partner and Managing Director
Bingle joined Silver Lake in 2000 with a sterling private equity pedigree, having previously worked as a principal at Apollo Global Management and in the investment banking division at Goldman Sachs. Last year, he was chosen to represent the firm on the board of directors of
SoFi
as part of a $500 million financing. Bingle is Silver Lake's man on several other boards as well, including at Ancestry.com and
Gartner
.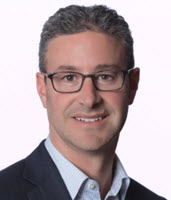 Greg Mondre, Managing Partner and Managing Director
A director at Silver Lake portfolio companies including
Fanatics
,
GoDaddy
and
Motorola Solutions
, Mondre is yet another managing partner approaching two decades at the firm, having joined in 1999. Before that, he was a principal at TPG and worked as an investment banker at Goldman Sachs. He focused on tech deals at TPG and worked in the communications, media and entertainment group at Goldman.
Industry/
Geography
Considering the firm was founded as a tech investor, it makes sense that about 64% of Silver Lake's investments over the past two decades have occurred in the IT sector, according to the PitchBook Platform, with another 27% spread across the B2B and B2C spaces. Of the firm's 134 IT deals since the start of 1999, about 61% have been in the software sub-sector, with another 17% in IT services.
In the past half-decade, though, Silver Lake has displayed a clear trend away from IT exclusivity, as you can see in this look at its activity on a sector-by-sector basis: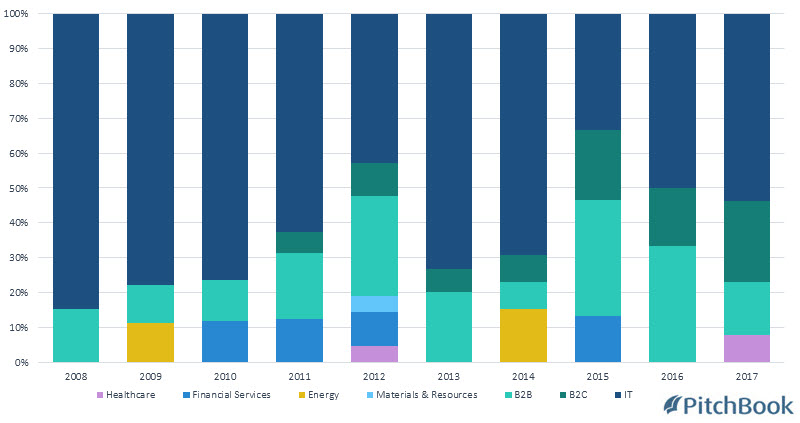 Nearly 69% of Silver Lake's investments since the start of 1999 have involved companies based in the US, per PitchBook data. Europe has been home to about 19% of the firm's targets, with multiple transactions also taking place in Canada, Asia, the Middle East, Oceania and South America.
Within the US, about 29% of its deals have been on the West Coast, home to Silver Lake's headquarters and major software hubs like Silicon Valley and Seattle. Here's a look at how the rest of the firm's US activity breaks down by region: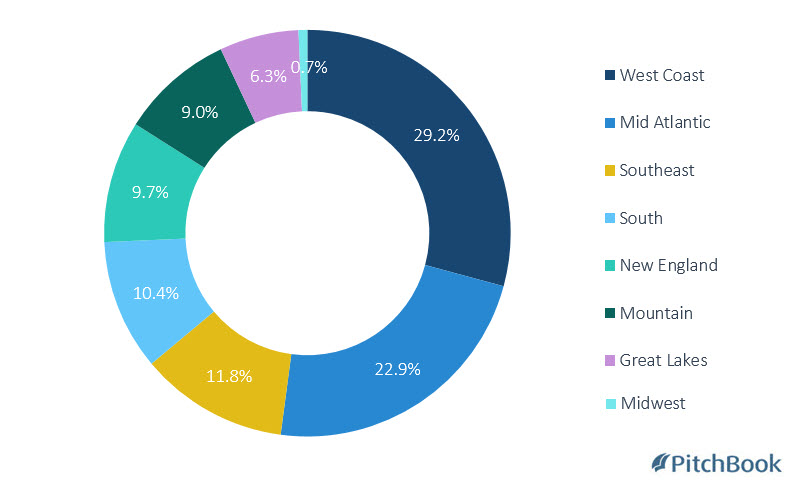 Key Buyouts
The firm's relationship with Dell began in 2013, when it took the PC maker private in a $24.9 billion deal—a move that was fought by activist investors such as Carl Icahn, who reportedly argued that a recent tumble in the company's share price had led to it being undervalued. The transaction was
one of the two largest buyouts
conducted in the US between 2009 and 2013, according to the PitchBook Platform.
About two years later, in October 2015, Silver Lake and Dell announced an agreement to add on computer storage giant EMC for $67 billion, a transaction that reportedly included more than $50 billion in debt. They sealed the deal in September 2016, marking the most expensive tech takeover in recorded history.
For a while in late 2017, Silver Lake was attempting to one-up itself. The firm was a key player in Broadcom's proposed acquisition of fellow chipmaker Qualcomm for well over $100 billion, a deal that was announced last year but was blocked last month by US President Donald Trump.
Silver Lake was set to arrange $5 billion in convertible debt financing for the deal and to invest $2.5 billion in equity, according to Bloomberg, which would reportedly have been the biggest check in firm history.
Silver Lake also conducts deals that aren't record-setters. In February 2016, the firm teamed with Thoma Bravo to complete a $4.5 billion take-private transaction for
SolarWinds
, a provider of IT management software. Later that year, Silver Lake portfolio company WME-IMG purchased mixed martial arts giant Ultimate Fighting Championship for a reported $4 billion. And in January 2017, the firm led a $1.1 billion in Koubei, an ecommerce company affiliated with Alibaba—which is itself another previous Silver Lake investment.
Key Exits
Several of Silver Lake's recent major exits have been in the data sphere. In March 2017, the firm sold its majority stake in
Vantage Data Centers
, an operator of data centers on the West Coast, for $1 billion. The buyers were Digital Bridge, PSP Investments and TIAA Investments. Silver Lake had helped finance the company's launch in 2010 with the renovation of a former
Intel
property in Santa Clara.
More than two years ago, Silver Lake completed a signature exit in the data space with the sale of
SunGard Data
Centers for an enterprise value of more than $9 billion. A decade before, in 2005, Silver Lake had teamed with a host of other PE heavyweights—including KKR, Bain Capital and Blackstone—to purchase SunGard in an $11.3 billion deal, said to be the largest tech buyout ever at the time. The firms reportedly logged a return multiple somewhere between 1.5x and 2x on the turnaround.
In late 2015, meanwhile, the firm sold Interactive Data, which provides financial market data and other trading services, to Intercontinental Exchange Group for $5.2 billion in cash and stock. The transaction marked the end of a five-year holding period for Silver Lake, which had teamed with Warburg Pincus to purchase the business in a $3.4 billion move in 2010.
In a separate tech-related industry, Silver Lake portfolio company and memory chipmaker Smart Modular Technologies conducted an IPO on the NASDAQ in May 2017, selling 5.3 million shares for $11 each. The firm had previously taken Smart Modular private in 2011 in a reported $645 million deal.
Note: All of the data for this article was sourced from The PitchBook Platform. Contact us today to learn how our core product can help your business.
Check out our previous Investor Spotlights on ABRY Partners, Providence Equity Partners, Audax Group, Vista Equity Partners, Ardian and Thoma Bravo.