Public-to-Private
As Tesla stays public, a look at the 11 largest take-private buyouts since 2007
October 8, 2018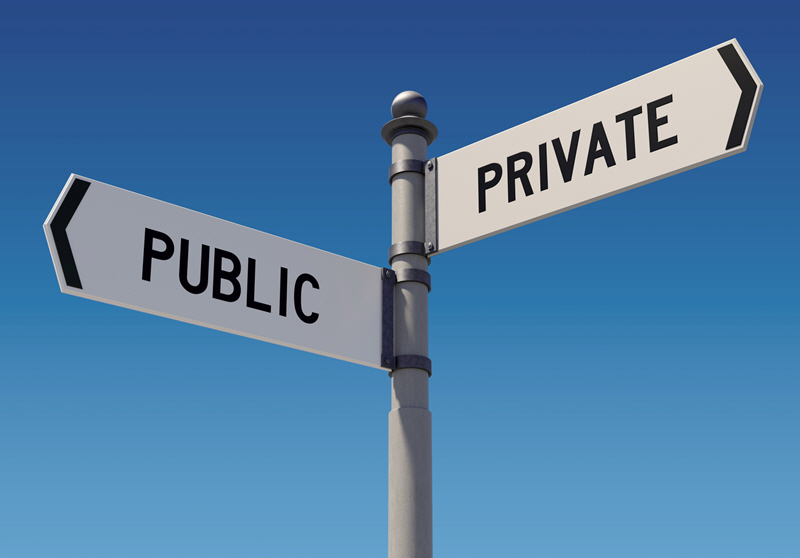 Elon Musk's social media activities bring chaos.
His infamous tweet proclaiming that funding had been secured to take
Tesla
private at $420 per share—which would have valued the electric carmaker at an estimated $72 billion—landed him in hot water, resulting in a fraud investigation and adding to the downward trajectory of the company's shares.
In the end, the founder
caved to the demands
of the Securities and Exchange Commission in the form of a reported $20 million settlement and stepping down as chairman, although he will remain CEO. Views remain split on whether this is a good thing for the company, stemming from some other ill-advised remarks. And it appears Musk hasn't learned his lesson: He called the SEC the "Shortseller Enrichment Commission" in a tweet at the beginning of the month.
Whether Musk actually intended to take the company private is still debatable. However, there are several reasons to delist, from financial gain to reducing regulatory and reporting requirements, and several large companies have taken that plunge over the years.
Another one could be on the way. Last week, news broke that a consortium of investors including
Brookfield Property
and Saudi conglomerate
Olayan Group
are working with the largest shareholder of
Intu Properties
, John Whittaker, on a potential deal to take the company private. Olayan and Whittaker own nearly 30% of the British retail property group, which would be valued at around £2.5 billion if the deal goes through.
There are still companies willing to go private—although it's an option that isn't as popular as it used to be. In 2018, the quantity of global take-private deals
declined markedly
, and is on pace for the lowest total since 2002, per PitchBook data.
We compiled a list of the top 11 largest take-private deals since the start of 2007:
1. EMC, 2016, $67 billion
It's been a little more than two years since
Dell Technologies
bought fellow tech giant EMC in a record-breaking deal worth $67 million, with
Silver Lake
providing the private equity backing (more on the connection between Silver Lake and Dell in a bit). The complicated transaction merged EMC and Dell while leaving virtualization specialist
VMware
, an EMC affiliate, on the public markets.
2. Energy Future, 2007, $45 billion
Texas-based
Energy Future
was acquired by
KKR
,
TPG Capital
and
Goldman Sachs
through a $45 billion leveraged buyout in October 2007, delisting Energy Future from the New York and Chicago stock exchanges. Unfortunately for the business, all did not end well, and it filed for bankruptcy in 2014 with assets of $36.4 billion after a decline in natural gas prices.
3. Equity Office Properties Trust, 2007, $36 billion
Next on the list is
Equity Office Properties Trust
, which
Blackstone
bought for $36 billion in February 2007. The deal netted Blackstone a portfolio of interests in 580 buildings across the US. At the time, this mega-transaction was the largest private equity deal in history.
4. First Data, 2007, $29 billion
KKR appears again on the list with the acquisition of ecommerce company
First Data
in 2007 for $29 billion. The business, which processes check, debit card and credit card transactions, later relisted on the NYSE in 2015 in the largest US IPO that year, raising $2.5 billion.
5. HJ Heinz, 2013, $28 billion
Berkshire Hathaway
and
3G Capital
bought the food conglomerate for $72.50 per share, or $23.2 billion in cash, in a deal valued at $28 billion including the assumption of debt. Two years later, in 2015, the investment firms merged Heinz with Kraft Foods, creating the fifth-largest food and beverage company in the world. The combined business had sales of more than $26.2 billion in 2017.
6. Caesars Entertainment, 2008, $27.8 billion
American gaming empire
Caesars Entertainment
(fka Harrah's Entertainment) was the subject of the sixth largest take-private deal of the past dozen years, with
Apollo Global Management
and TPG leading the leveraged buyout. Again, fate was not kind; Caesars filed for bankruptcy protection in 2015, but not before relisting in 2012.
7. Alltel, 2007, $27.5 billion
Alltel
, the operator of the largest wireless network in the US, was scooped up by TPG and Goldman Sachs in a 2007 transaction valued at around $27.5 billion, or $71.50 per share. The company was then bought by
Verizon
in 2009 for $28.1 billion before being shipped off to
AT&T
four years later.
8. Hilton Worldwide, 2007, $26 billion
Blackstone took hotel chain
Hilton
private in—you guessed it—2007 for $26 billion, paying $47.50 per share. During its 11-year relationship, Blackstone doubled the number of Hilton hotel rooms and took the company public again in 2013. The deal has proven very lucrative, as the firm fully exited the business this March with an estimated $14 billion in realised profits.
9. Dell Technologies, 2013, $24.9 billion
After five years as a public company, the computer giant took the plunge back into private life in a 2013 deal worth $24.9 billion. Michael Dell invested some $700 million of his own money, with Silver Lake and
Microsoft
also contributing to one of the largest privatisations in the history of the tech industry. Four years later, Dell is reportedly considering a move
to go public again
.
10. Archstone-Smith, 2007, $22.2 billion
In another real estate-related deal,
Tishman Speyer
and the now-defunct
Lehman Brothers
led the $22.2 billion acquisition of investor
Archstone-Smith
, paying $60.75 per share. In 2013,
AvalonBay
and
Equity Residential
took on the company for $16 billion.
11. Alliance Boots, 2007, $21.8 billion
Rounding off the list is a deal from across the pond. Although Europe clearly lags behind the US in terms of take-private transactions, Swiss retail pharmacy
Alliance Boots
' 2007 $21.8 billion acquisition by a consortium of investors including
AlpInvest Partners
and
The Carlyle Group
proves that there are still some high-profile deals taking place on the continent.
Related read: What's next for European PE?