2018 in Review
2018 in Review: Top 5 global VC deals, exits & funds
January 4, 2019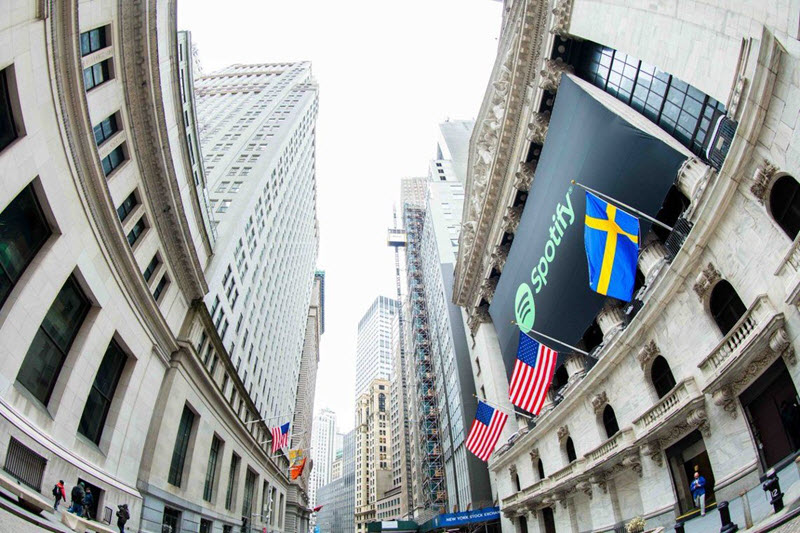 By now, it's common knowledge in VC that highly valued companies are staying private for longer. Side effects from that trend continued to emerge throughout 2018: Established unicorns from China raised their valuations even higher, with the country claiming four of the five largest VC deals of the year, and US-based funds picked up enormous amounts of cash, including the two largest VC vehicles of the past decade.
The VC industry scored big with exits in 2018 as well. Even though 2019 is already being discussed for its high-profile exits—with IPOs anticipated from Lyft, Uber and Airbnb, among others—last year had its share as well. We witnessed Xiaomi's $4.7 billion public debut, Spotify's one-of-a-kind direct listing and Flipkart's $16 billion acquisition by Walmart.
Here's a look at the five largest VC deals, exits and funds of 2018.
VC deals
1.
Ant Financial
—$14 billion Series C in June ($150 billion estimated valuation)
The Chinese fintech company, which spun off from
Alibaba
back in 2014, made history and took the top spot in terms of VC deals with its multibillion-dollar round. The massive funding was led by
Warburg Pincus
; other investors included GIC,
Silver Lake
and Temasek. The payments giant also recorded a 65% jump in profit last year.
[Related content: Comparing Ant Financial's $14B round to the global median]
2.
Juul
—$12.8 billion equity financing in December ($38 billion estimated valuation)
Tobacco heavyweight
Altria
grabbed headlines when it acquired a 35% stake in Juul for $12.8 billion. The e-cigarette business first joined the unicorn club in July at a skyrocketing valuation of $16 billion. The company's other backers include major hedge funds and institutional investors such as Darsana Capital Partners, Fidelity Investments and Tiger Global.
[Related content: Juul could hit $38B valuation with Altria investment]
3. Didi Chuxing
—$4.6 billion late-stage financing in February ($56 billion estimated valuation)
The ridehailing juggernaut, which topped the list in 2017, took the third spot this year with a $4.6 billion fundraise. SoftBank has been one of the company's biggest backers and participated in this latest mega-round, along with Toyota and other investors.
[Related content:SoftBank & Didi are taking over the ridehailing world, one company at a time]
4. Weltmeister
—$3.18 billion early-stage financing in April (valuation not available)
The Shanghai-based business designs and manufactures electric cars.
Sequoia Capital China
, Baidu Ventures and Envision Energy participated in the round, which followed on the heels of another major milestone for the company: Weltmeister's first mass-produced electric vehicle rolled off the production line in March.
T-5. Pinduoduo
—$3 billion Series C in April ($15 billion estimated valuation)
Tencent
led Pinduoduo's $3 billion round, which also included participation from
Sequoia
and
2020 Ventures
. The company, which provides an online group buying platform in China, not only had one of the biggest rounds of the year, it also ranked among the top five exits as well, making its public debut at a valuation of $19.4 billion in July.
T-5.
ByteDance
—$3 billion Series D in October ($75 billion estimated valuation)
The parent company behind popular Chinese news aggregation app Toutiao is reportedly now the most valuable VC-backed company in the world with a valuation of $75 billion. The business is said to be planning an IPO that could come as soon as this year.
[Related content: ByteDance could become the most valuable VC-backed company in the world]
VC exits
1.
Meituan-Dianping
IPO—$48.6 billion pre-valuation in September
The Beijing-based operator of an on-demand marketplace for ordering food and other goods took the top spot among VC exits in 2018. Backed by investors including Tencent and Sequoia, the business raised around $4.2 billion in its public debut on the Hong Kong Stock Exchange.
2.
Xiaomi Technology
IPO—$43.7 billion pre-valuation in July
Chinese smartphone maker Xiaomi made its public debut on the Hong Kong Stock Exchange, raising about $4.7 billion in the offering. The IPO valued the company at around $48.4 billion, much lower than the rumored expectation of $100 billion. Founded in 2010, Xiaomi has raised more than $1 billion in equity funding from investors including
DST Global
and
All-Stars Investment
.
3.
Spotify
direct listing—$29.5 billion pre-valuation in April
Spotify's debut on the NYSE was one of the most anticipated of 2018. The music streaming company turned heads when it decided to forgo an IPO and pursue a direct listing, which stacked up extremely well when compared with the
biggest VC-backed IPOs of the decade
.
[Related content: The key numbers behind Spotify's highly anticipated direct listing]
4.
Pinduoduo
IPO—$19.4 billion pre-valuation in July
The Chinese provider of a platform for online group discounts reportedly picked up around $1.6 billion in its public debut. The company, founded in 2015, is based in Shanghai and counted Sequoia, Tencent and
Lightspeed Venture Partners
among its backers.
5.
Flipkart
—$16 billion corporate acquisition in August
Walmart closed the deal for a 77% stake in Flipkart, the operator of an ecommerce platform focused on India, for $16 billion, after initial reports that it would pay $15 billion for a 75% stake. Founded in 2007, the Bengaluru-based business was backed by
Accel
, DST Global and SoftBank, among others.
VC funds
1.
Sequoia Capital Global Growth Fund III—closed on $8 billion in September
The last two years have been dominated by news around SoftBank's mighty $100 billion Vision Fund (which we covered in
2017's top 5 list
following its first close) and its high-profile investments in companies like
WeWork
,
Opendoor
and
Uber
.
While we wait for SoftBank's next headlining fund, Sequoia takes the top spot in 2018 as its global fund held its first close on $6 billion in June and increased its size to $8 billion in the fall, with global managing partner Doug Leone announcing the close onstage at TechCrunch Disrupt. The vehicle will reportedly focus on late-stage investments in software startups. The fund's current portfolio includes
Amplitude
, the developer of mobile analytics platform and Ethos, which provides a platform to manage life insurance plans.
2.
Tiger Global Private Investment Partners XI—closed on $3.75 billion in October
Tiger Global takes the second spot as its 11th flagship vehicle surpassed the initial target and closed on $3.75 billion. Founded in 2011, the firm's expansive portfolio includes e-cigarette maker Juul, food-delivery unicorn
Postmates
and
Allbirds
, the sneaker startup that reached a reported $1.4 billion valuation last year.
[Related content: How Allbirds became my favorite VC-backed company]
3.
Bessemer Venture Partners X—closed on $1.85 billion in October
Boston-based
Bessemer
's existing portfolio includes
Pinterest
and
Snapdeal
, and it also backed the now-public companies
Blue Apron
,
LinkedIn
and
DocuSign
. The firm's latest fund became its fourth consecutive vehicle to top the $1 billion mark.
4.
Sequoia Capital China Growth Fund V—closed on $1.8 billion in September
Sequoia claimed two spots on this year's list, between its global growth fund and its China-focused vehicle. The firm is the single most active US-based VC investor in Chinese startups since the beginning of 2015, per PitchBook data, and has backed China-based startups including
Bitmain
and
VIPKid
.
[Related content: The 6 most active US-based VC investors in China]
5.
Norwest Venture Partners XIV—closed on $1.5 billion in February
The Palo Alto-based firm backs startups at all stages in sectors including cloud and IT infrastructure, SaaS, healthcare, technology and consumer products. Its latest vehicle follows its thirteenth flagship fund, which closed on $1.2 billion in 2016.
Norwest
's portfolio includes online credit marketplace
LendingClub
and fashion brand
Bailey44
.