Big Things
60 big things: Scandals, scooters and the year that was in VC
December 20, 2018
It's been a long year. When the calendar page turned to 2018,
Theranos
still existed.
Uber
was still the most valuable VC-backed company in the world. There were a lot fewer unicorns.
Blue Apron
still seemed like a decent investment. And the idea of scooters becoming a mass mode of urban transportation still seemed ridiculous. Well, maybe that last part's the same.
The point is, there's been a lot to keep track of in the world of VC, from the trials and travails of established industry giants to the booms and busts of up-and-comers looking to achieve that startup holy grail: disruption. That's why we're here. Even if you're the sort of news hound who's followed every twist and turn of
Social Capital
's busy year, you probably don't remember everything that happened in the venture world during 2018. And while this list won't quite get to everything, either, we think these 60 big things will cover most of what you need to know.
You can use this handy table of contents to jump around from one section to another. Otherwise, sit back, relax and enjoy this nearly comprehensive recap of the year that was.
The Future is Now
Ridehailing Review
IPOs & Exits
Trends & Forces
Happy Trails
Fundraising Frenzy
Big Tech
Upstarts
Food, Sports & Pets
The Future is Now
1. So many scooters
The craze may already be fading. But then again, it would be difficult for VCs to maintain the level of enthusiasm they showed for scooter startups during much of 2018, when they poured hundreds of millions of dollars at staggering valuations into companies devoted to turning a children's toy into transportation. The clearest example of the frenzy is
Bird
, which raised three separate rounds of VC funding between February and June—lifting its valuation from $60 million to a staggering $2 billion in the process. By the tail end of the year, talk had turned to whether Uber would acquire either Bird or its primary rival,
Lime
.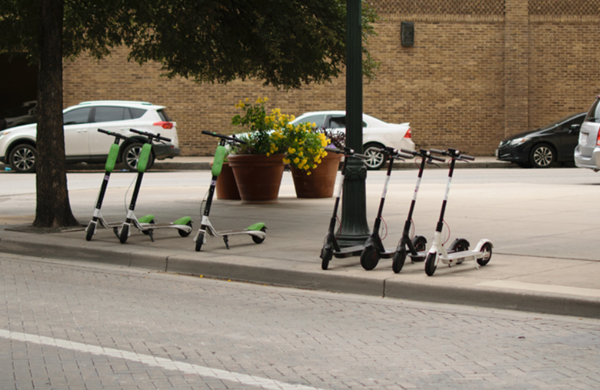 2. Up in smoke
Only a year after spinning out of
Pax Labs
, a fellow electronic cigarette maker, Juul Labs raised eyebrows across the VC universe in July, when it brought in more than $1.2 billion at an estimated $16 billion valuation to instantly become one of the world's most valuable VC-backed companies. But behind the rise to prominence was a troubling group of key customers: children. Juul spent the second half of the year mired in a federal investigation into whether the company marketed its products to minors, but that didn't scare off tobacco-industry giant
Altria
: In the closing days of the year, the maker of Marlboro cigarettes struck a deal to invest $12.8 billion in Juul at a $38 billion valuation.
3. Crypto valuations boom amid bust
The price of bitcoin spent most of the year sinking like a stone, but two of the largest startups to emerge from the cryptocurrency boom saw their valuations continue to shoot up. Crypto trading platform
Coinbase
brought in $300 million at an $8.1 billion valuation in October, while
Bitmain
, a Chinese maker of crypto mining hardware, reached a reported $12 billion valuation with a round of funding in June.
4. The Space Race is back
And this time, it's privately funded. Reports emerged in mid-December that
SpaceX
is seeking $500 million in new cash at a $30.5 billion valuation, undeterred by founder Elon Musk's
Tesla
-related tussle with the SEC earlier in the year. That news came less than a week after
Virgin Galactic
, which has slightly more modest aims—suborbital tourism versus colonizing Mars—completed its first successful trip into space.
5. 'Fortnite' pays off for Epic
When it comes to moneymaking, video games have surpassed movies: In October, "Red Dead Redemption 2" logged $725 million in opening-weekend sales, more than any other game or film in entertainment history. So it makes sense that the company behind a game that's become ubiquitous in pop culture is worth a boatload. Also in October, "Fortnite" creator
Epic Games
brought in $1.25 billion in funding at a $15 billion valuation, making the North Carolina-based business one of the most valuable VC-backed companies in the world.
6. VCs see green
Last year, bitcoin was the speculative asset that caused an investment frenzy. This year, it was marijuana. After the substance was legalized in Canada in October, British Columbia-based pot purveyor
Tilray
(a portfolio company of
Privateer Holdings
) went public on the NASDAQ; in September, Tilray stock shot up above $210 per share, a stunning spike, although it's since returned to the double-digits. In February, meanwhile, marijuana store operator
MedMen
raised a $38 million round of VC funding at a $1 billion valuation.
7. The VR honeymoon is over
Yes, industry standard-bearer
Magic Leap
raised $963 million at a $6.4 billion valuation this year and began offering its product to the public, at long last. But the launch of the company's AR headset came amid serious skepticism about whether it can live up to the hype—and also during a year in which VC investment in the larger VR/AR space experienced a dip for the first time after 10 straight years of growth.
---
---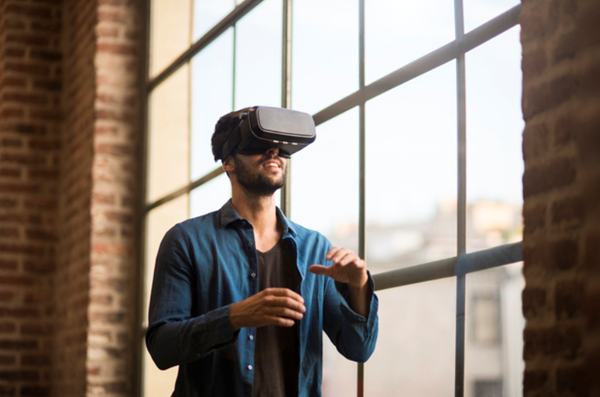 8. Daily fantasy hits the jackpot
A few years ago, an unceasing onslaught of advertising announced the arrival of daily fantasy sports startups
FanDuel
and
DraftKings
to the American sports-watching public, with both companies ascending to unicorn status. Hiccups followed, including cheating controversies and a failed merger between the two. But a Supreme Court ruling in May that opened the door for the widespread legalization of sports gambling in the US meant big changes for both. FanDuel capitalized on the decision by selling itself to UK betting giant
Paddy Power Betfair
, while reports emerged that DraftKings was in the process of raising hundreds of millions in new backing.
9. Slack's workplace dominance continues
Office workers swear by
Slack
, and that's driving the messaging company's worth ever upward: In August, the business raised $427 million at a $7.1 billion valuation, up from $5.1 billion a year prior. Slack also went on a minor acquisition spree in 2018, including its takeover of email provider
Astro
.
Fuze
, another workplace communications company that once seemed a potential Slack rival, raised $150 million in new funding in May but saw its valuation cut nearly in half, slipping from $765 million to $400 million.
Back to top
Ridehailing Review
10. Lyft, Uber race to the public markets
On December 6,
Lyft
announced in a press release that it had confidentially filed for a long-awaited IPO. Not to be outdone, reports emerged a day later that Uber had done the same. Does it really matter who goes public first? Probably not. But with stocks teetering at the tail end of the year, both might want to move while the moving is relatively good. The public listings of these two companies (plus several other major unicorns, potentially) will be one of the dominant stories of 2019.
11. Uber unveils mounting losses
In preparation of going public, Uber has made a habit of publicly releasing its quarterly financial data. The positive: Revenue and bookings have been going up, reaching respective levels of $2.95 billion and $12.7 billion for the company's 3Q. The negative: Uber keeps losing money, with a $630 million net loss in 2Q and a $939 million loss in 3Q. For now, that may not matter for prospective investors. But at some point, the $72 billion business will need to, you know, actually make money.
12. Need a Lyft?
More often than not, Uber is the ridehailing company that gets the headlines. But Lyft continued to make serious headway during 2018, doubling its valuation during the course of the year from $7.5 billion last summer to more than $15 billion in June, all while raising more than $2 billion in new VC funding. The company also dipped its toe into bikesharing with its acquisition of
Motivate
, the company that operates Citi Bike in New York and several similar services in other major cities.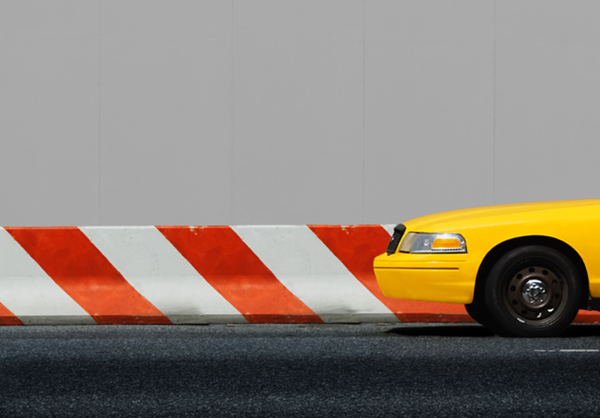 13. Uber undergoes executive exodus
Several high-level employees said their farewells to Uber during the first half of 2018, during the wake of a very trying 2017 for the most valuable VC-backed company in the US. Among the departed were HR head Liane Hornsey, chief brand officer Bozoma Saint John and Frances Frei, a Harvard Business School professor who'd been tasked with overhauling the company's culture. That rapid, high-level turnover is just one reason Uber never seems to have a boring week.
14. Grab's growth continues
Across the globe, highly funded companies that popped up a few years ago as ridehailing services are broadening their horizons. That's certainly the case for Singapore's
Grab
, whose popular GrabPay platform has some observers wondering whether the company's real future is in fintech. The company reportedly raised more than $5 billion in cash this year and saw its valuation inch near an estimated $12 billion, but it's biggest move might have been one involving a rival: In April, Grab finalized the acquisition of Uber's operations in Southeast Asia in exchange for giving Uber a 27.5% stake in itself.
15. A pedestrian death rocks self-driving tech
In March, an autonomous car owned by Uber hit and killed a woman one Sunday night in Arizona, with later investigation revealing that the man operating the car wasn't paying attention to the road at the time of the accident. The death is a tragedy, as well as a reminder of just how far self-driving technology still has to go—and just how horrible the result can be when it goes wrong.
Back to top
IPOs & Exits
16. Spotify blazes a trail
Instead of conducting an IPO like almost every other company, Swedish music-streaming darling
Spotify
found a more direct way onto the public markets, cutting out the usual underwriters to conduct a rare direct listing on the NYSE. Why? Spotify's positive cash flow meant the company didn't need to raise capital, and its stellar name recognition meant potential investors were already highly familiar with its product. CEO and co-founder Daniel Ek believed the move would make Spotify a model for other tech startups, and he may prove prophetic:
Airbnb
and Slack are both reportedly considering direct listings during 2019.
17. Dropbox goes big
The largest VC-backed IPO of the year occurred in March, when
Dropbox
debuted on the NASDAQ with a valuation of more than $8.2 billion. In the months since, the company's stock price and market cap have trended down. Early backers of the file-sharing unicorn could perhaps be forgiven for wondering whether Dropbox waited too long to finally go public. Four years ago, after all, a $350 million round of VC funding gave the company an on-paper valuation of $10 billion.
18. Moderna family
There's a new record for biggest biotech IPO in history. That's thanks to
Moderna Therapeutics
, which raised $604 million at a valuation of about $7.5 billion during an early December offering on the NASDAQ. The drug developer had brought in over $1.5 billion in prior venture backing from
Flagship Pioneering
and several other investors. The company's drugs are based on messenger RNA, which it calls "the software of life"—phrasing that's surely music to a VC's ears—but it's expected to be years before Moderna takes any treatments to market.
19. Just sign here
The third-most valuable VC-backed IPO of the year took place in April, when San Francisco-based
DocuSign
was valued at $4.4 billion with a public offering on the NASDAQ. Before that, the electronic signature company had raised well over $500 million in funding from a group of backers including
Accel
,
GV
and
Ignition Partners
.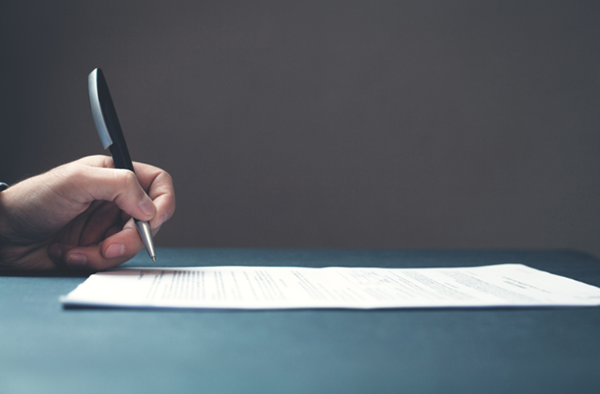 20. Survey says: No IPO
Qualtrics
was all set to conduct one of the biggest VC-backed IPOs of the year. And then SAP came calling with an offer the Utah-based creator of survey software couldn't refuse. Instead of following through with a public listing that would've raised $400 million and resulted in a $4.3 billion valuation, Qualtrics opted to sell itself to the German software giant for $8 billion. That topped the next deal on our list to become the priciest sale by VCs to a corporate buyer all year—as well as the most expensive VC-backed SaaS exit of all time.
21. Andreessen Horowitz, Sequoia win big with GitHub
When Microsoft agreed in June to pay $7.5 billion for
GitHub
, the creator of an invaluable open-source tool for coding, it was a very good thing for the balance sheets of some of VC's biggest names.
Andreessen Horowitz
reportedly owned a 13% pre-acquisition stake in the company worth more than $1 billion, while
Sequoia
,
Thrive Capital
and
IVP
were among its other major backers. Before the deal, GitHub's prior valuation was $2 billion, part of a $251 million round in 2015.
22. Autumn brings an IPO acceleration
In the US, more VC-backed companies went public during 2018 than had in a number of years. Several of those startups debuted with billion-dollar valuations—and several of those highly-valued companies did so in short succession during the month of October. In fact, five different VC-backed businesses debuted with 10-figure valuations that month:
Elasticsearch
,
Allogene Therapeutics
,
Anaplan
,
Guardant Health
and
Upwork
.
23. Blackberry inks an exit
Yes, that's the same
Blackberry
that, before the iPhone came into existence, was responsible for the coolest phones around. In the years since, though, the business has shifted toward cybersecurity, which explains its agreement in November to purchase AI-based cybersecurity company
Cylance
for $1.4 billion from a host of venture firms, including
DFJ Growth
,
Insight Venture Partners
and
Khosla Ventures
. Cylance had been valued at $1 billion with a $100 million funding in 2016.
Back to top
Trends & Forces
24. Firms splash more cash across fewer deals
One of the most big-picture stories of the year in VC is also one of the simplest: New fundings in the US are growing less frequent, but they're also getting bigger. Through the end of 3Q, the total deal value of all 2018 venture fundings in the country sat at $84.3 billion, already more than any other full year of the past decade. There had been fewer than 6,600 total investments, however, on pace for the lowest total since 2012.
25. Down rounds are down—again
For the second year in a row, the percentage of new fundraisings in the US that are classified as down rounds is declining. Through the end of 3Q, that figure sat at just 2.7%, approaching a historic low. Back in 2009, more than 7% of all VC fundings in the US were down rounds.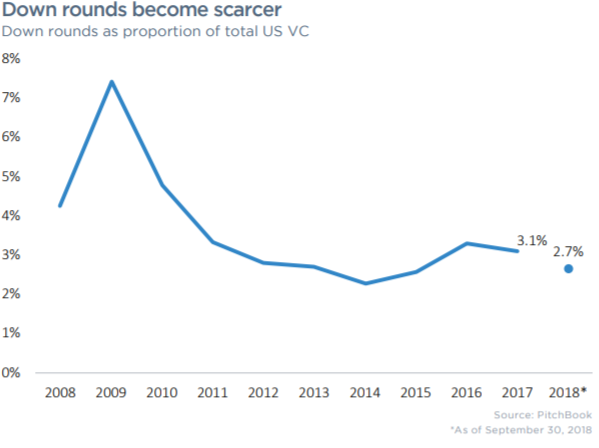 26. Unicorns doubling up
Plenty of companies can raise one round of unicorn funding. But to bring in two during the same calendar year? That's a rare feat indeed.
Instacart
was one startup that did it, hitting a $4.35 billion valuation in April and elevating that figure to a reported $7.9 billion in November. Total combined funding for the grocery delivery company: well over $1.2 billion. Data storage provider
Snowflake
also pulled off the trick, raising $263 million at a $1.7 billion valuation in January and $450 million more at a $3.95 billion valuation in October.
27. A growing herd
What happens when companies stay private for longer and late-stage valuations are going up? You get more unicorns. That was exactly the result in 2018: Through the end of 3Q, there were 145 active billion-dollar companies in the US, more than in any other year this decade and more than quadruple the number of unicorns that existed in the country just five years ago. And the aggregate value of all those companies continues to spike, as well, topping the $500 billion mark this year for the first time.
28. Drugs drive an explosion in late-stage valuations
Late-stage valuations in the US have been steadily climbing for the past decade, but they've spiked upward in a stunning way during 2018. This year's median pre-money valuation of $87.4 million as of the end of 3Q is an increase of more than 50% over last year, far and away the biggest YoY change of the past 10 years. That's been driven by pharmaceutical and biotech companies, which saw median late-stage pre-money valuations balloon by more than 150% through September 30.
29. Secondaries stakes come to VC
Secondaries investors like
Dyal Capital Partners
and the Petershill unit of
Goldman Sachs
spent much of 2018 snapping up passive stakes in private equity firms. Toward the tail end of the year, the trend bled into the world of VC. On the last day of November,
Blackstone
closed its takeover of
Clarus
, a venture firm focused on the life sciences space. And a few days later, reports emerged that the Petershill team was set to invest $200 million in Massachusetts-based
General Catalyst
.
30. Big fundings in not-so-little China
The past decade has seen the venture industry in China continue to mature, with more mega-deals seeming to pop up every year—even if the companies raising all that cash aren't household names in the US. This year saw the rise of
Bytedance
, the creator of an AI-powered content platform, which raised $3 billion at an estimated $75 billion valuation to become the world's most valuable VC-backed company. Ridehailing giant
Didi Chuxing
, fintech provider
JD Digits
and ecommerce company
Pinduoduo
were among the others said to have raised rounds of at least $1 billion in the country at huge valuations in 2018.
31. Hacks help fuel a cybersecurity boom
As one high-profile corporate hack after another flooded the airwaves, VC investors poured a record amount of cash into cybersecurity startups during 2018, with several California startups raking in huge rounds. Leading the way was
Tanium
, which reportedly collected $375 million in total backing across two different fundings and reached a $6.7 billion valuation in October.
CrowdStrike
raised $200 million at a $3.3 billion valuation and began planning for a possible 2019 IPO. And
AnchorFree
brought in a $295 million round, the biggest single funding event for a cybersecurity startup so far this decade.
Back to top
Happy Trails
32. RIP to Theranos
One of the most intriguing and appalling sagas in Silicon Valley history came to an end in September, when disgraced blood-testing startup Theranos officially announced plans to shut down. The move came less than three years after the company raised funding at a $10.8 billion valuation—and less than four months after the publication of "Bad Blood," reporter John Carreyrou's telling of the one-time unicorn's shocking rise and fall.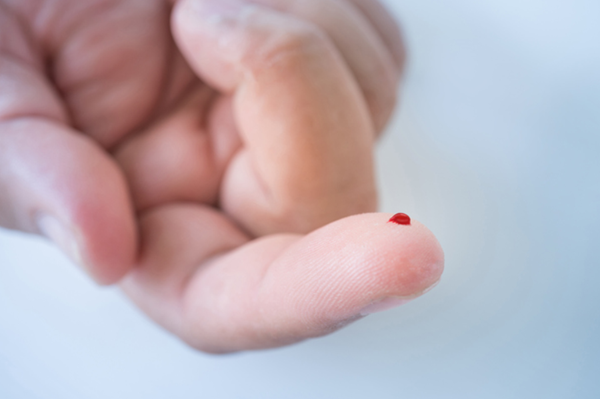 33. Social Capital chaos
When Social Capital was founded in 2011, the firm was heralded as a data-driven upstart that could give Silicon Valley a serious shakeup. And while the firm has certainly made some successful bets over the years, it now all seems to be coming to an end—or at least an end of sorts. Whispers of issues turned into shouts as a stream of top investors left the firm during the summer, and founder Chamath Palihapitiya confirmed a change of direction in September with a public Medium post that announced the firm would stop raising outside capital and instead make deals with its own cash only. A rather anti-social approach, you might say.
34. Zoox visionary gets the boot
Zoox
is behind one of the more ambitious self-driving car efforts in Silicon Valley: Rather than grafting high-end technology onto existing sedans and coupes, the startup is building a new-look, reimagined vehicle from scratch. In July, that helped Zoox—the brainchild of pageboy hat-wearing Australian co-founder Tim Kentley-Klay—raise $500 million at a $3.2 billion valuation. But less than two months later, the company's board fired Kentley-Klay, reportedly due to his "abrasive and uncompromising personality." He promptly embarked on a tweetstorm, saying his removal was an example of "Silicon Valley up to its worst tricks."
35. Jobs vanish at VC-backed media startups
A recent boom in venture funding for digital media outlets seems to be in the midst of a sad bust.
Mic
,
Vice
,
Vox
and
Refinery29
, all of which have raised major amounts of VC cash, were among the media companies to reportedly conduct layoffs during 2018. The news was particularly bad at Mic, which laid off most of its staff in late November and sold itself to
Bustle Digital
, prompting outcry from the website's unionized workers.
36. Smart luggage runs out of juice
In recent years, a group of startups brought in tens of millions of VC dollars to fund smart luggage—battery-powered suitcases that can charge your devices and track their own location. Not a bad idea, right? But a new regulation implemented in early 2018 by several major US airlines forcing customers to remove batteries from their luggage imperiled the industry, forcing both
Raden
and
Bluesmart
into shutdowns.
Back to top
Fundraising Frenzy
37. Ballooning fund sizes
Both the median and average sizes of US VC funds are at recent highs during 2018, driven by a series of enormous efforts from industry stalwarts that closed during the fall. Sequoia is believed to have closed or be near the close of an $8 billion global fund, a stunning total for a venture firm. And within the span of 10 days in October, Tiger Global closed a $3.75 billion fund,
Bessemer Venture Partners
brought in $1.85 billion,
GGV Capital
collected $1.36 billion and Thrive Capital bagged an even $1 billion. All told, there were more billion-dollar VC funds in 2018 than any other year this decade.
38. Kleiner Perkins, NEA seek late-stage solutions
A side effect of the VC industry's shift toward highly valued companies staying private for longer is that firms must decide what to do with stakes that they're holding onto for as long as a decade. Two industry titans have taken similar approaches. In September,
Kleiner Perkins
announced that its growth team would split off into its own unit led by Internet Trends maven Mary Meeker, with the rest of the firm refocusing on early-stage deals. A few months later, a team of
NEA
veterans launched a late-stage shop called NewView Capital with a debut $1.35 billion growth fund; NewView's management also acquired a portfolio of late-stage stakes from their former teammates at NEA.
39. Superstars lead a fundraising shakeup at a16z
Andreessen Horowitz is one of the biggest names in VC, and the firm has spent much of the past decade raising bigger and bigger funds. But that seems to be in the process of changing, as reports emerged over the summer indicating a16z will shift toward raising a series of smaller, more sector-specific vehicles. That includes a newly announced $15 million fund focused on black athletes and celebrities that counts Kevin Durant and Will Smith among its backers.
40. Ladies first
Bumble
carved out its niche in the world of online dating by creating an app that requires women to make the first move. So it perhaps makes sense that when the company launched a VC fund of its own in August, it was a vehicle dedicated to investing in companies formed by female founders. The fund itself is led by Bumble COO Sarah Jones Simmer, who joins company founder Whitney Wolfe Herd as part of a poetically named pair atop the startup's masthead.
Back to top
Big Tech
41. #MeToo continues to make waves
It's about time the world of tech—and most of the rest of the world, too—reconsiders the way it treats women. It's now been nearly two years since Susan Fowler got the ball rolling with a groundbreaking article detailing sexual harassment during her time at Uber, but the cultural changes she helped bring about are still very much shaking out. Uber and
Google
were at the forefront of the conversation during 2018, including outrage that Google provided a $90 million golden parachute to Android founder Andy Rubin after he left the company due to sexual misconduct allegations in 2014.
42. The year in SoftBank
As we've mentioned, 2018 brought dozens of new unicorn fundings. And it seemed like
SoftBank
was involved in every single one of them. That's of course an exaggeration, but a list of the firm's investments from the past 12 months is a who's who of the most notable VC-backed companies in the world. Among the targets (with current estimated valuations in parentheses): ByteDance ($75 billion), Uber ($72 billion),
WeWork
($21 billion), Slack ($7.1 billion),
Oyo
($5 billion) and
Compass
($4.4 billion).
43. A killing raises questions
The assassination of journalist Jamal Khashoggi in the Saudi consulate in Istanbul dominated world headlines for much of October. In the VC universe, it resulted in several top tech executives pulling out of a major tech conference a few weeks later in Saudi Arabia's capital of Riyadh. It also shone a spotlight on transportation companies like Uber and
Lucid Motors
that have either received or signed agreements to receive significant backing from Saudi Arabia's Public Investment Fund.
44. Amazon's healthcare push abets 10-figure exit
Five months after announcing a pioneering healthcare joint venture with fellow giants
Berkshire Hathaway
and JPMorgan Chase,
Amazon
doubled down on its commitment to the space with the $1 billion purchase of
PillPack
, an online pharmacy operator that ships medication across the US. Before that deal, PillPack had raised over $100 million in VC from backers such as Accel and
CRV
.
45. Amazon alums in the C-suite
During November, three former high-ranking employees at Amazon became the chief financial officers at three of the most well-known companies in tech. First was Allen Parker, who became the CFO at
Zillow
after a dozen-year stint at Amazon, most recently as a VP of finance. Then came Dave Stephenson, who took on the CFO role at Airbnb after 17 years at Amazon, likely to help the $31 billion company prepare for an IPO or direct listing. And last but not least was Jason Warnick, a 19-year veteran of Amazon who's now the CFO at
Robinhood
.
Back to top
Upstarts
46. Woolly feet
If you work at a tech startup, you've probably seen sockless co-workers walking around in nondescript but extremely comfortable-looking wool shoes. The company that makes those shoes—
Allbirds
, the brainchild of New Zealand-born founder Tim Brown—has become something of a phenomenon, and this October it cashed in with a $50 million funding at a $1.4 billion valuation. Bonus points for the company's cute naming practices: The children's line of Allbirds is called Smallbirds.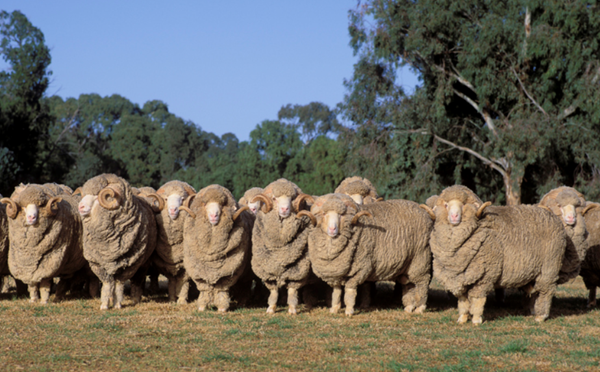 47. VCs play (and win) at politics
Two former venture capital bigwigs were part of high-profile races during November's mid-term elections in the US, and both ultimately emerged victorious—although not without some drama. JB Pritzker, a co-founder of
Pritzker Group Private Capital
and scion of the family behind the
Hyatt
hotel chain, was elected governor of Illinois, defeating incumbent Bruce Rauner (who is himself a co-founder of private equity firm
GTCR
) by a double-digit margin. And in California, Josh Harder, a former VP at Bessemer Venture Partners, edged Jeff Denham in a topsy-turvy battle to represent the state's 10th District in Congress after initially trailing the incumbent Denham in early returns on election day.
48. A load of Goop
Goop
is a self-described "modern lifestyle brand" founded by Gwyneth Paltrow that publishes a magazine, a newsletter and a website related to wellness and self-care and sells an assortment of pills, crystals and other suspicion-raising personal products at exorbitant prices. Is it all a bunch of snake oil? Yes, almost certainly. But that didn't stop Goop from raising $50 million in March at a $250 million valuation. Also,
Gwyneth got hitched!
49. A new look at Lime
Lime likes to strike while the iron is hot. The company launched last year to capitalize on one VC-backed fad in transportation, raising an initial $12 million to operate a bike-sharing service. This year, Lime added scooters to its offerings, and investors very much approved: Like rival Bird, the California company embarked on a fundraising frenzy, bringing in $120 million at a $260 million valuation in February followed by $335 million more at a $1.1 billion valuation in July. We'll see if the company's expansion into car-sharing meets the same reception.
50. VCs go Gaga for beauty
Haus Beauty, a cosmetics startup founded by Lady Gaga, reportedly raised cash this year from
Lightspeed
, part of a broad push into the beauty sector for venture investors in 2018. Through the beginning of October, firms had poured $812 million into the space—nearly $200 million more than any other year this decade.
51. Dozens of new VCs emerge
Rookie firms were certainly part of the year's venture fundraising push. Through the end of 3Q, 44 firms had closed first-time VC funds in the US with a combined $3.2 billion in commitments. With a full quarter to go, those numbers already compared favorably to full-year figures from the past decade.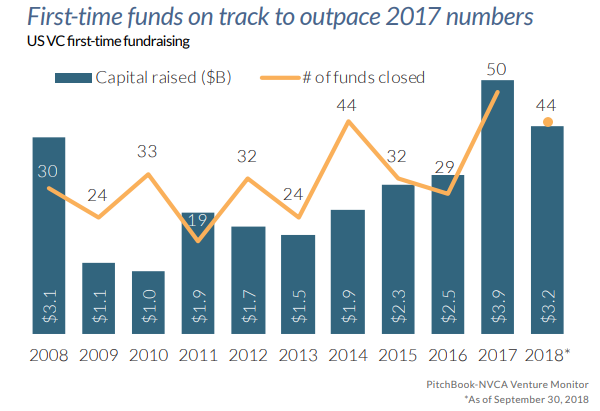 52. Boring's LA plans go bust
No one was quite sure whether it was a joke when Elon Musk founded The Boring Company in 2016 to build a transportation tunnel underneath Los Angeles. It became quite serious over the coming months, as the company revealed a tunneling machine, conducted talks with several major US cities and raised $112.5 million in funding during April, with most of the cash coming from Musk himself. In November, though, Boring Company hit a road block: The company settled a lawsuit that opposed its digging in LA and agreed to call off a portion of its plans in the City of Angels. The next month, Boring Company unveiled its first test tunnel in the LA suburb of Hawthorne, which was met with …
mixed reviews
.
Back to top
Food, Sports & Pets
53. Venture-ball
Peter Thiel is ready for some football! In March, his
Founders Fund
was part of a VC group that backed the creation of the Alliance of American Football, a new eight-team league that will start play in February, the weekend after the Super Bowl. With unique rules (no extra points), big names from the past (Steve Spurrier) and an embrace of the future (a gambling partnership with
MGM Resorts
), the AAF will hope to stand out from a pair of incoming competitors: a reboot of the XFL and something called the Freedom Football League.
54. A bike battle
In August,
Peloton
raised $550 million at a $4.15 billion valuation, a step-up of more than 3x from its previous private funding a little more than a year prior. That's quite a successful stretch—so successful, in fact, that the stationary cycling company thinks someone else was trying to copy it. Several weeks later, in September, Peloton filed a lawsuit against fellow biking business
Flywheel
, alleging its new product for streaming spin classes infringed on Peloton's patents.
55. Sports stars keep staking startups
The rise of the athlete-investor continued in earnest during 2018.
SeventySix Capital
continued to build out its athlete venture group. Kevin Durant invested in a handful of companies, including wellness startup
Thrive Global
, while Aaron Rodgers put cash into
Vicis
, a maker of high-tech football helmets. In December, Stephen Curry backed travel startup
SnapTravel
. And on the other side of the negotiating table, Tom Brady and Michael Strahan founded a company called Religion of Sports Media and raised $3 million in VC funding. For what it's worth, combined career earnings for those five stars: over $800 million.
56. Blue Apron loses its shirt
Three years ago, meal-kit delivery startup Blue Apron raised new cash at a $2 billion valuation. During the summer of 2017, the company went public at an estimated $1.9 billion valuation. So far, so good. But in the 18 months since, Blue Apron's stock has entered a death spiral—by December, it was trading for less than a dollar a share, giving the company a market cap of some $150 million. With so many major VC-backed offerings looming in 2019, it's a stark reminder that private valuations don't always carry over onto the public markets.
57. Raining cats and dogs
Recent years have seen a rise in the number of VC investments going toward companies focused on our furry friends. In 2018, the amount of cash going toward such deals also experienced a spike: As of early November, VC firms had already put more than $575 million into pet tech fundings, already well past the annual decade-high of $311 million. The two companies most responsible for the push are dog-walking startups
Rover
and
Wag
, which raised rounds worth $155 million and $300 million, respectively.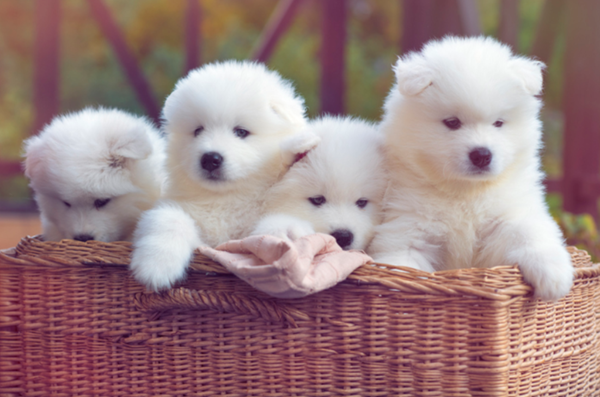 58. Words about sports
There haven't been many journalism success stories in the 21st century. But one might be in progress from the world of sports, where
The Athletic
brought in a total of $60 million in VC funding during 2018 to fund its mission of providing high-quality, ad-free sports coverage to subscribers throughout the US and Canada. With a $200 million valuation and an ever-growing masthead of big-name talent, the company offers a sliver of hope to other media entities that want to avoid being beholden to advertisers.
59. Hungry hungry unicorns
The year's herd of new unicorns included two major players in food delivery—a space still crowded with competition from a number of highly funded rivals.
Postmates
hit a $1 billion valuation in September with a $300 million round, taking its total funding past the $600 million mark. And
DoorDash
brought in $535 million at a $1.4 billion valuation in March, then followed it up with a $250 million backing at a $4 billion figure in August.
60. What's for dinner?
Not to be outdone by mere delivery, the new unicorn class also included a pair of companies focused on the future of food.
Beyond Meat
, a developer of animal-free "meat" products, raised a $50 million round at a $1.35 billion valuation, taking its total VC backing to nearly $200 million. And
Sweetgreen
, which operates a health-focused chain of fast-casual restaurants, reportedly brought in $200 million in funding to give itself a $1 billion valuation.